Deb Jones Has Been Recognized Among the Top in Her Industry by the Expert Network©
The Expert Network© celebrates its newest member, Deb Jones
Press Release
-
updated: Aug 16, 2017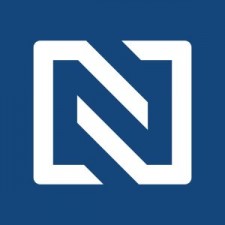 Greenwood Village, CO, August 16, 2017 (Newswire.com) - Deb Jones, Branch Manager, Eagle Home Mortgage, has joined The Expert Network©, an invitation-only service for distinguished professionals. Ms. Jones has been chosen as a Distinguished Mortgage Professional™ based on peer reviews and ratings, dozens of recognitions, and accomplishments achieved throughout her career.
Ms. Jones outshines others in her field due to her numerous awards and recognitions, outstanding customer service, career longevity. After earning her Bachelor of Arts in Marketing in Business from the University of Colorado, she cut her teeth in the real estate industry working as an agent. With over 20 years of experience in mortgages, Ms. Jones brings a wealth of knowledge to her industry. When asked why she decided to pursue a career in mortgages, Ms. Jones said:
"I loved the thrill of helping people fulfill their dreams of homeownership, but as a real estate agent are on the job 24/7. But as a loan officer, I had a lot more flexibility with my hours to dedicate to my children while still having the opportunity to be an integral part of the home buying process."
When Ms. Jones first got her start in the mortgage business, she instantly fell in love with the thrill of helping clients obtain the means to buy their dream homes. She welcomed the challenge of understanding the different guidelines and quickly developed a deep knowledge of the industry and a deft ability for finding the best loan type for each individual home buyer. Additionally, her time spent as a real estate agent enabled her to see the other side of the home buying process, allowing her to approach the business from all directions.
Ms. Jones's core belief that her customers are the number one priority sets her apart from her peers in the mortgage industry. She understands that buying a home is one of the largest financial commitments that a person will make in their lives. As such, she prides herself on taking the time to sit down with each client, listening to their goals, and developing an individualized strategy for financing their homes. Deb's mission is to carefully guide clients through the entire home loan process so that they feel confident as they make choices about the many options available, from conventional loans to FHA and VA loans. As a result, nearly 100% of her business is referral based from satisfied clients, trusted financial advisors, and experienced REALTORS®.
As a thought-leader in her field, Ms. Jones keeps her eye on prevailing trends within the mortgage industry. In particular, she is paying close attention to the current lack of inventory in the market. She noted:
"There are probably eight real estate agents to one listing, making it the toughest market that we've seen in a while. And a lot more buyers are going to builders because then they don't have to compete for properties. What this means is that every loan officer has to look at different sources of how we're going to do our business by keeping ourselves educated, finding new ways of marketing, and reaching out to the builders."
For more information, visit Ms. Jones's profile on the Expert Network© here: https://expertnetwork.co/members/deb-jones/1053ab3b3c9bb7c0
The Expert Network© has written this news release with approval and/or contributions from Deb Jones. The Expert Network© is an invitation-only reputation management service that is dedicated to helping professionals stand out, network, and gain a competitive edge. The Expert Network© selects a limited number of professionals based on their individual recognitions and history of personal excellence.
Source: The Expert Network©
---
Categories: Mortgages and Loans
Tags: Colorado, Deb Jones, Distinguished Mortgage Professional, Expert, Mortgages, Professional Excellence, The Expert Network
---