CubbySpot to Provide Free Premium Accounts for Association of Day Care Operators of Ontario (ADCO) Members
Press Release
-
Oct 12, 2016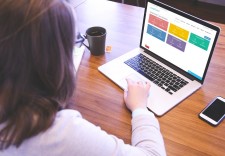 Toronto, Ontario, October 12, 2016 (Newswire.com) - CubbySpot, a Toronto-based website and mobile app dedicated to helping parents find licensed childcare centres in all major Canadian cities, is now working in conjunction with the Association of Day Care Operators of Ontario (ADCO) to provide free CubbySpot Premium listing options for their members.
This collaboration comes after the introduction of an Ontario-wide ban on day care wait list fees, which took effect on September 1. For many licensed childcare centres and home day care agencies, the ban meant new administrative challenges, due to a sudden and dramatic increase in the number of families asking to be placed on their wait lists.
"Our website and mobile app services were designed to help day care administrators and parents alike," says CubbySpot co-founder and CEO Regnard Raquedan. "As a parent, I understand how frustrating the seemingly endless Internet searches and the waitlist waiting game can be. That's why we created CubbySpot-- to help both sides of the day care search dilemma."
CubbySpot is pivotally placed at the forefront of day care search and listing services with over 12,000 Canadian childcare centres in its database. Basic accounts allow day cares to post their centre's available spaces, accept sign-ups, and automatically notify parents on the wait list of their present status.
ADCO CubbySpot Premium membership holders enjoy the added benefit of "top search" placement in the mobile app so parents can find them faster. It also includes online chat support for their day care centre's listing page. Additionally, the CubbySpot Premium membership is provided free of charge to ADCO members and allows administrators to oversee their centre's wait lists directly on the CubbySpot website. The regular price for the CubbySpot Premium package is $129 per month.
"For licensed child care owner/operators, managing a lengthy wait list can be a very time-consuming task," says ADCO Operations Manager, Andrea Hannen. "Here at ADCO, we're always looking for practical solutions that help make day-to-day life easier for our members and the families they serve. We're pleased to be able to work with CubbySpot to offer our members the opportunity to try the CubbySpot Premium service at no charge from now through to the end of 2017. The timing couldn't have been better." 
CubbySpot gives relief to parents by making it easier to find a licensed child care space or reach out to a day care director, owner or manager, and is an easy way to organize potential day care wait lists and confidentially monitor their up-to-date status.
Source: CubbySpot Inc.
---
Categories: Business Technology, Educational Technology, Children's Issues, Parenting, Child Care
Tags: ADCO, apps, CubbySpot, daycares, early childhood education, education, Ontario, wait lists, waiting list fees
---