Crezone Enterprise, Inc. to Revamp Website for Private Label NutriCelebrity
Press Release
•
Apr 28, 2022
Third-Party Brands Carried to Operate Under New Domain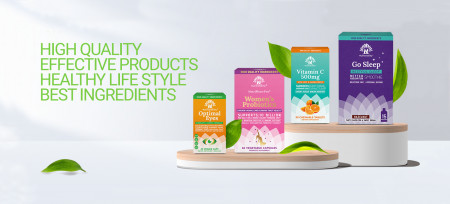 WALNUT, Calif., April 28, 2022 (Newswire.com) - Crezone Enterprise, Inc. will launch a revamped website exclusively for their private label brand NutriCelebrity under the domain name: NutriCelebrity.com. The existing website from the third-party seller, which carries products from 100+ brands, will now operate under the domain name: Essentials4Me.com.
The new website is a step towards establishing NutriCelebrity as a trusted brand in the space by making headway for existing products: NutriFlora-Pro, Go Sleep, Optimal Eyes, Vitamin C Chewables, and Vitamin C Serum. The company intends to expand its line of high-quality women's vitamins and supplements, which will be appropriately showcased on this exclusive site. A new stress-relief product currently in its late stages of development will be announced at a later date.
"This new website will allow us to display NutriCelebrity's line of products and promote its message of a worry-free and peaceful life," says Meryl Feng, Founder & CEO at Crezone Enterprise, Inc.
Features of the updated website include:
Modern layout with easy navigation.
Rewards program & sign-up discounts.
Customer-focused UX.
Transparency of ingredients.
Verified customer reviews.
NutriCelebrity.com and Essentials4Me.com will be fully functional starting 04/28/22. For more information, please contact orders@nutricelebrity.com or 888-822-2298.
About NutriCelebrity: Our mission is to provide reliable supplements made with high-quality ingredients for women everywhere to cultivate a healthier lifestyle.
Source: Crezone Enterprise, Inc.