Coronavirus Decontamination: When to Call a Professional
Press Release
•
updated: Mar 24, 2020
With all of the talk about Coronavirus, hygiene and self quarantines, it is really hard to know when you need to call a professional to decontaminate your home or workplace. It is also imperative to make sure you are hiring a licensed, experienced company if you do need to make that call. Many companies will try to capitalize off of the fear people are experiencing right now, so hiring the right company is crucial.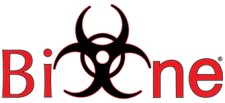 FLAGSTAFF, Ariz., March 24, 2020 (Newswire.com) - The only company that is available nationwide and has extensive experience with infectious disease decontamination is Bio-One. All Bio-One franchise owners, including in Scottsdale and Flagstaff, AZ, have been trained on how to decontaminate a scene with infectious disease present, have the proper chemicals that are EPA approved and have the proper PPE to ensure not only the safety of themselves, but also to minimize possible cross-contamination. Many other companies may claim this, but many cannot deliver. A few things to ask a company you are considering to hire are
1. What chemical will they be using and is it EPA approved for Coronavirus
2. You need to see their certificate of insurance (COI)
3. You need to see their business license
4. Ask them what other types of infectious diseases and virus they have worked with and when.
If they cannot provide these items, they are not qualified to even be considered to do the work.
Now, how do you know when to make that call? If you, someone that lives with you or someone you came into contact with tested positive for Coronavirus, make that call. Decontamination after a virus is confirmed is very detailed and thorough, and should be done by a professional. Special chemicals, equipment and PPE are needed to ensure the best possible result and minimize the potential spreading of the virus. If no one has tested positive, you can use one of the EPA approved products to do some disinfecting on your own. However, if you are not confident in your ability to disinfect properly or would like a professional to do it, call a professional. Bio-One has been performing many proactive decontamination services for many people and businesses.
ABOUT BIO-ONE
Bio-One is certified as a professional, crime scene clean up & decontamination company with a full license in biohazard services.
Every company performing any sort of decontamination or cleanup services in this industry needs to have the correct training. Bio-One hires and trains highly skilled technicians with all the certifications to get the job done. We also understand that this is about helping you get through a tough situation. Our company motto is "Help First, Business Second." Bio-One continues to be the most compassionate organization in the industry.
Contact Bio-One in Flagstaff at (928) 863-8276, Scottsdale at (480) 276-4061 or call (303) 625 6543 to request services anywhere across the nation here.
Source: BioOne