Conrad E. Pollack Has Been Recognized Among the Top in His Industry by the Expert Network©
The Expert Network© celebrates its newest member, Attorney Conrad E. Pollack
Press Release
-
updated: Mar 7, 2017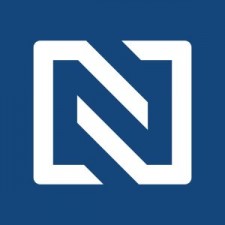 New York, NY, March 7, 2017 (Newswire.com) - Conrad E. Pollack, Managing Partner, Pollack, Pollack, Isaac & Decicco, LLP, has joined The Expert Network©, an invitation-only service for distinguished professionals. Mr. Pollack has been chosen as a Distinguished Lawyer™ based on peer reviews and ratings, dozens of recognitions, and accomplishments achieved throughout his career.
Mr. Pollack outshines others in his field due to his extensive educational background, numerous awards and recognitions, and career longevity. After earning his undergraduate degree from New York University, Mr. Pollack went on to earn his J.D. from Brooklyn Law School, cum laude. Upon graduating in 1985, he was admitted to the New York State Bar and entered into practice at his father's firm.
With over 30 years dedicated to law, Mr. Pollack brings a wealth of knowledge to his industry and in particular to his area of specialization, immigration law. When asked why he decided to pursue a career in this specialty, Mr. Pollack said:
"My dad was a very prominent immigration lawyer in his day, in the 60's, 70's, and into the 80's. Ever since I was a kid, I never knew anything but that I was going to be a lawyer. I was going to take over."
Following his father's untimely death, Mr. Pollack took over as the firm's managing partner and dedicated himself not only to continuing his father's lifelong work but to improving and expanding upon it. Mr. Pollack set out to grow the practice from one which exclusively represented persons in individual immigration cases and introduced corporate and business endeavors to help his clients navigate the complex bureaucratic maze of immigration law. During his three decades of tenure at Pollack, Pollack, Isaac & Decicco, Conrad Pollack has helped his firm develop a reputation not only for being a leader in immigration law in New York City but for being a truly principled organization, dedicated to the improvement of its clients' lives.
As a thought-leader in his field, Mr. Pollack pays careful attention to the ever-changing field of immigration law. And in a time that is notably tumultuous for immigrant families, he maintains his dedication to providing his clients with superlative representation in the face of changing rules and regulations. He noted:
"I expect changes, but look: we're there to help people. I'm there to keep families together and help people to reunite, or to protect them from government intrusion and unwarranted deportation. That's what we do. We give people the chance to establish a life in the United States and to make their children's lives that much better. That's what I do."
Mr. Pollack is a member of the American Bar Association, the American Immigration Lawyers Association, the New York Court Lawyers Association, the United States Southern District of New York, and the Appellate Division of Supreme Court.
For more information, visit Mr. Pollack's profile on The Expert Network© here: http://expertnetwork.co/members/conrad-e-pollack,-esq/32837bf7392fbeac
The Expert Network© has written this news release with approval and/or contributions from Conrad E. Pollack. The Expert Network© is an invitation-only reputation management service that is dedicated to helping professionals stand out, network, and gain a competitive edge. The Expert Network© selects a limited number of professionals based on their individual recognitions and history of personal excellence.
Source: The Expert Network©
Share:
---
Categories: Immigration Law, Law
Tags: Attorney, Conrad E. Pollack, Distinguished Lawyer, New York, Professional Excellence, The Expert Network
---