Concord Launches Pioneering Online Certification Program for Capital Project Professionals
Press Release
•
updated: Aug 20, 2020
The Silicon Valley-based firm now offers the world's first self-paced, online certification program for Advanced Work Packaging and Workface Planning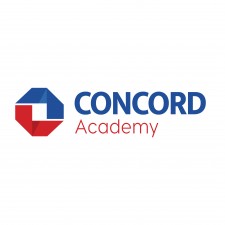 PALO ALTO, Calif., August 20, 2020 (Newswire.com) - Concord Project Technologies is pleased to formally announce the launch of the Concord Academy, the world's first self-paced, interactive, virtual certification program for capital project professionals. High-caliber, proven training is now immediately accessible to forward-thinking professionals and teams at the click of a button — no waiting or travel required.
The academy's flagship courses include Advanced Work Packaging (AWP) and Workface Planning (WFP), with more in the works. Hundreds of students from some of the world's biggest EPC and Owner companies have already completed the training. From Canada to Texas, California to the Netherlands to the Middle East, the feedback has been overwhelmingly positive.
Concord co-founder and CEO Olfa Hamdi said standardized training is long overdue in the capital projects industry and ambitious professionals and companies have seized on the opportunity to distinguish themselves and gain a competitive advantage. She said the timing is ideal for the launch, as the COVID-19 pandemic has forced both individuals and organizations to reflect on outdated, inefficient practices.
"Concord is deeply committed to empowering people and teams with cutting-edge knowledge and practical skills," Hamdi said. "Our courses provide an exceptional online educational experience with live training, group engagement and instructor chat. The trainers are experienced capital project professionals who have mastered and applied the skills they teach."
Concord's core mission is to educate and empower people working on capital projects. For more than three years, the organization has published Velocity Quarterly, the industry's only free publication focused exclusively on providing skill-based education to capital project professionals. Most recently, Velocity published Advanced Work Packaging For Everyone, a curated presentation of the publication's core articles on AWP philosophy and practice. Hundreds of professionals around the world attend Hamdi's free webinars on AWP.
"Concord Academy was a natural evolution of our core work, and we're excited to offer affordable online education to capital project leaders, no matter where they live or what company they work for," Hamdi said.
"This is the next step in our ongoing journey to connect, educate and empower the people who build the world's most important capital projects."
Media Inquiries
Aaron Barreiro
​1-800-982-6609
​info@tconglobal.com
Source: Concord Project Technologies