Coleman Jet Solutions Welcomes New Director of Business Operations
Press Release
•
updated: Dec 7, 2021
Suzanne Wahl joins Coleman Jet Solutions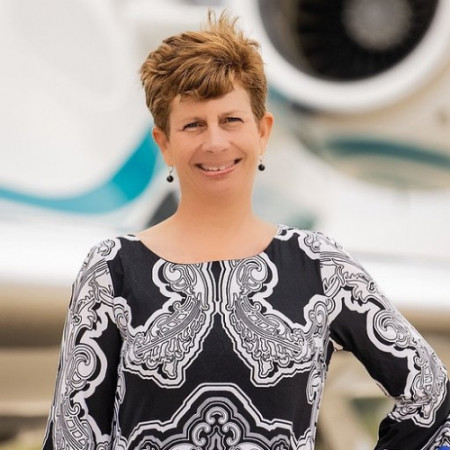 HIGHLAND PARK, Ill., December 7, 2021 (Newswire.com) - Coleman Jet Solutions, a boutique aircraft transaction firm that provides individuals and businesses with unrivaled technical, regulatory and financial advisory services, announces the recent appointment of Suzanne Wahl as Director of Business Operations. In her new role, Suzanne will be responsible for the day-to-day execution of Coleman Jets Solutions' sales and marketing efforts.
With successful tenures at both Northwest and United Airlines, Suzanne brings over 30 years of aviation expertise in both domestic and international sales roles. Suzanne created the first-ever joint frequent flyer marketing campaign between a United States and European carrier and later went on to oversee the Japanese market for Northwest Airlines. During her time with United Airlines, Suzanne managed the travel requirements for fortune 500 companies and helped them optimize internal travel management programs. She also led a team of 26 Star Alliance member airlines, planning several highly-celebrated client events.
"I am excited to welcome Suzanne to the Coleman team," says Dave Coleman, President of Coleman Jet Solutions. "Her expertise in supporting clients that have complex and wide-ranging travel requirements are a perfect fit for this industry segment. With Suzanne on board, our customers will benefit from an experienced point of contact that knows how to solve problems."
Suzanne will be based at Coleman Jet Solutions' home office in Highland Park, Illinois.
About Coleman Jet Solutions
Coleman Jet Solutions, located on Chicago's North Shore, provides superior technical, regulatory, and financial guidance with uncompromising loyalty and unequaled results. Our expertise in aircraft research, aircraft evaluation and shrewd negotiation techniques are for the sole benefit of our clients. For more information, visit www.colemanjets.com or contact Dave Coleman at dave@colemanjets.com or 847.748.8333.

Contact information:
Dave Coleman, President
Coleman Jet Solutions
+1.847.748.8333
Dave@Colemanjets.com
Source: Coleman Jet Solutions
Related Media