Chinese Artist Fu Wenjun and His Pioneering Photography Art Debut in UAE at World Art Dubai
Press Release
•
updated: Apr 9, 2018
For the first time in the United Arab Emirates, art lovers can enjoy the latest photography artworks of the prestigious contemporary artist Fu Wenjun, who integrates traditional Chinese art with the latest technology of digital photography - a new art style called 'Digital Pictorial Photography'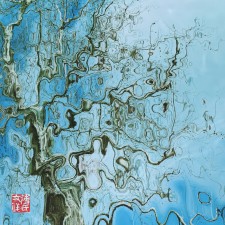 DUBAI, United Arab Emirates, April 9, 2018 (Newswire.com) - The Chinese artist Fu Wenjun will show his latest Digital Pictorial Photography works at World Art Dubai, stand No. D38, which will be open to the public from Wednesday, April 18, to Saturday, April 21.
The pieces to be exhibited manifest Wenjun's deep reflection and considerations towards our current world, history and future with a harmonious integration of strong Chinese traditional art taste and some aesthetic features. These works of Digital Pictorial Photography, an avant-garde style developed by Wenjun, are totally different from the usual photography works, which will probably surprise the visitors and give them a new way to look at photography art.
"I always believe, photography as an art, should not only be a tool to record our life. It can be also a very expressive art media to express an artist's thinking and reflection about our world. At the same time, I do agree to the idea of cross-over art, which integrates several art disciplines into one piece of artwork. In my own practice, I create a connection of photography and painting," said Fu Wenjun about his innovation on contemporary photography art.
With lasting exploration and creation on Digital Pictorial Photography, Museu Europeu d'Art Modern hosted Wenjun's first personal art exhibition in Spain in May 2017 after his solo show at National Art Museum of China (Beijing) in March 2017.
Internationally, he is especially known for his photography. He has gained numerous awards, including the first prize from International Biennial of Contemporary Art in Argentina and the International Award "Lorenzo il Magnifico" of X Florence Biennale.
His work is included in several international collections, such as the Museu Europeu d'Art Modern, National Art Museum of China, Tokyo Metropolitan Art Museum and Societe Nationale des Beaux Arts in France.
Fu Wenjun, born in 1955, graduated from Sichuan Fine Arts Institute. He creates principally through the art media of photography, installation, sculpture and oil painting, and has put forward the concept and practices of "Digital Pictorial Photography." His work embodies his thinking and reflection on many issues related to Eastern and Western history, culture and humanity, including the relationship between different cultures in the age of globalization, the heritage of traditional Chinese culture in a rapidly changing society, industrialization and urbanization in Chinese cities.
For more information about the artist and his work: www.fuwenjun.com.
Contact information
Stand at World Art Dubai 2018: D38
Source: Fu Wenjun Studio
Related Media
Tags