Charlie Button, the Multi-Functional Macro Button Companion Launches on Indiegogo
Press Release
•
Dec 23, 2015
Inspired by the convergence of the digital and analog generation, Charlie Button was created to simplify life by adding convenient and simple to use macro functions for smartphones.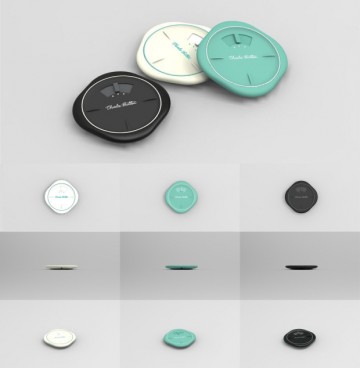 Seoul, South Korea, December 23, 2015 (Newswire.com) - Charlie Button takes personalized commonly used functions and programs it to one of its 3 buttons. From setting favorite callers, sending notifications, or even sharing locations, Charlie Button has a wide variety of functions. Because 3 buttons seemed a bit limited, the button also comes with 3 modes for a total of 9 functions that can be customized based on personal environment (home, office, car, etc.).
It can be used to locate smartphones, make phone calls, launch specific applications, or even send out group notifications. Multiple devices can register to one Charlie Button so functions can be executed simultaneously. Things like household chores or team meeting reminders can be sent out with the press of a button. When hitting the road, launch a navigation application without the need to unlock the screen and search through applications. Open websites, record meetings, take pictures, all from one easy to use and portable device.
Charlie Button can be applied using a simple mount that can be applied to the wall, the back of a smartphone, just about anywhere. Once the mount has been attached, Charlie Button can be locked in for use. An available key ring also allows users to carry around Charlie Button conveniently. Plans for a compatible wearable band are also in the works with continued efforts on upgrading the device and its functions with the aim of household integration for easy control of lights, music, etc.
Charlie Button has officially launched on Indiegogo with the goal of receiving enough funding to get into production. Check out the campaign here.
Related Media
Additional Links