centertec Opens eSports Theater in Oxford Valley PA
eSports is now at centertec
Press Release
-
Oct 27, 2016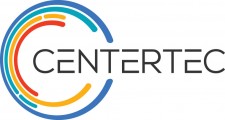 Langhorne, PA, October 27, 2016 (Newswire.com) - centertec, (www.centertec.com) the world's first retail Virtual Reality (VR) Entertainment, eSports and Gaming venue located in the Oxford Valley Mall, is pleased to announce the opening of its eSports theater.
Young, global, digital.  Over 205 million people watched or played eSports last year. Now with the opening of the new eSports theater, centertec can simulcast eSports as well as host eSports tournaments starting in 2017. eSports reaches tens of millions of people on a regular basis, and over a hundred million occasionally – making it comparable to some traditional sports.
"eSports have arrived in the USA. eSports is now at centertec and it's growing, and we have the numbers to prove it," said Daniel Taylor, co-founder of centertec.
As an overall category, gaming has more YouTube followers than news, movies and education combined.  eSports fans tend to be young, more than half are employed full time and 38 percent are women.
"The massive growth of eSports into a multi-billion dollar market in just the last few years has been largely ignored in the USA," said Liz Hoy, centertec Oxford Valley store manager in a statement.
"centertec is the first and only place for social VR gaming and now with our eSports theater, there's nowhere else gamers will need to go,"  said Eden Walace, Director of Marketing at centertec.
With the demand for VR social gaming and eSports predicted to continue, centertec will offer franchise opportunities in 2017.  centertec currently offers over 70 VR games, and will begin hosting eSports tournaments beginning in Q1 2017.
centertec offers custom birthday party packages and corporate outings.
Reservations for VR gaming are encouraged and are available for $30 per person per hour.  Tickets for gaming and eSports are available online at http://www.centertec.com.
Source: centertec
Share:
---
Categories: A&E News, Video Games, Sports-related Business
Tags: egames, eSports, games, gaming, Philadelphia, video games, virtual reality, vr
---