Casey's General Stores to Rollout SYNQ3 Restaurant Solution's Conversational AI Voice Ordering
Press Release
•
Sep 6, 2023
Casey's, a visionary leader in the convenience store industry with over 2,500 stores, and the fifth-largest pizza chain in the US, is driving innovation forward by providing their guests with the voice ordering experience of the future. Through the implementation of Conversational AI across their stores, they've significantly enhanced their off-premise order-taking capabilities and operational efficiencies while radically enhancing the guest experience.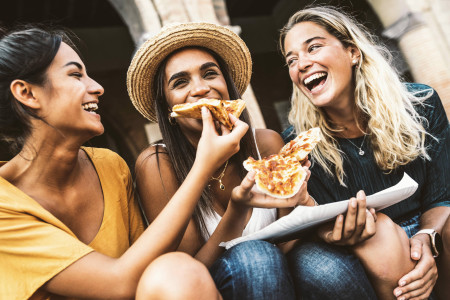 COLORADO SPRINGS, Colo., September 6, 2023 (Newswire.com) - Casey's General Stores, the third-largest convenience store and the fifth-largest pizza chain in the US, announced today the system-wide rollout of AVA (Automated Voice Assistant), a conversational AI voice ordering system that is powered by SYNQ3 Restaurant Solutions' technology: SYNQ Voice.
"We are excited to partner with SYNQ3 to give our team members more time to focus on our guests and operating our stores," said Sanjeev Satturu, Chief Information Officer, Casey's. "We are committed to reducing friction on our guests and team members by leveraging technology to simplify and streamline the ordering experience."
At the end of 2022, Casey's initiated a test with SYNQ3 to align with their three-year strategic plan to accelerate the off-premise food business and enhance operational efficiency. AVA enhances the ordering experience for their guests by promptly answering every call, provides convenient reorder options and processes new orders in a natural conversational interaction. Casey's team members benefit from the streamlined operational execution that allows them to focus on fulfilling orders and serving guests in stores.
Casey's partnered with SYNQ3 and deployed their autonomous conversational AI ordering technology, SYNQ Voice. This cutting-edge technology warmly greets guests, consistently provides upsell suggestions, accurately takes and confirms orders and connects with both Casey's point-of-sale (POS) system and best-in-class loyalty program, Casey's Rewards, all without requiring any intervention from Casey's team members. Encouraged by the positive outcomes, including SYNQ Voice taking an increasing number of their phone orders, Casey's has made the decision to roll out AVA across their system.
SYNQ3 CEO, a restaurant pioneer, Steve Bigari said, "Casey's is a brand synonymous with visionary leadership. Their commitment to customer satisfaction and quality service is inspiring. Their forward-thinking leadership and dedication to lead with innovative technologies will revolutionize off-premise order-taking and continue to reinforce Casey's as an industry trailblazer."
###
About Casey's General Stores
Casey's is a Fortune 500 company operating over 2,500 convenience stores. Founded more than 50 years ago, the company has grown to become the third-largest convenience store retailer and the fifth-largest pizza chain in the United States. Casey's provides freshly prepared foods, quality fuel and friendly service at its locations. Guests can enjoy pizza, donuts, other assorted bakery items, and a wide selection of beverages and snacks. Learn more and order online at www.caseys.com, or in the mobile app.
For additional information, please visit the Casey's website at caseys.com.

About SYNQ3 Restaurant Solutions
SYNQ3 Restaurant Solutions is a restaurant technology and innovations company that synchronizes people, process, and technology to enhance ordering, improve guest experiences, and increase restaurant sales and profits. With billions of dollars in restaurant orders processed, SYNQ3 has deployed its autonomous SYNQ Voice automation for drive-thru and off-premises ordering to nearly 10,000 restaurant locations, more than all other voice AI companies combined. With a passion for innovation, the SYNQ3 team continues to re-imagine and transform the guest experience for the restaurant industry.
For additional information, please visit SYNQ3's website at synq3.com.
Source: SYNQ3 Restaurant Solutions