Carter's Biz Cafés Host 2nd Annual North Bay Art & Film Festival Oct. 6-8, 2017 With Several Repeat Filmmakers From 2016
Carter's Biz Café located at the Benicia Arsenal across from the Clock Tower to host Second Annual North Bay Art & Film Festival during Oct. 6-8, 2017. A showcase of the unique character and talent of the San Francisco Bay Area will be featured. Some of 2016's filmmakers are participating again!
Press Release
-
updated: Sep 27, 2017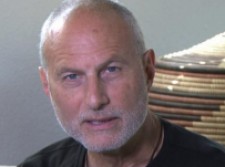 BENICIA, Calif., September 27, 2017 (Newswire.com) - Carter's Biz Café is the proud host of the Second Annual North Bay Art & Film Festival (NBAFF) with its kickoff on Friday, October 6 through Sunday, Oct. 7, 2017. This Festival will showcase independent local, national and international short films. The NBAFF is a campus-wide event that includes the Commanding Officers Quarters and the Benicia City Clock Tower, both historic sites in Benicia, California and are surrounded by the beautiful Carquinez Straits above the San Francisco Bay. Although held in Northern California, the North Bay Arts & Film Festival is an open event and the organizers expect a repeat of last year and receive submissions from throughout the nation and the world.
The North Bay Art and Film Festival is delighted to showcase a short film entry, "Rites of Passage: Mentoring the Future" from filmmaker Frederick Marx! Mr. Marx was a writer and producer of the critically acclaimed documentary "Hoop Dreams" which was named by both Siskel and Ebert as the best film of 1994. In 2004, The New York Times placed the film on its "Best 1000 Movies Ever" list. He is an internationally acclaimed, Oscar and Emmy nominated director/writer with 40 years in the film business. His nonprofit film production company, Warrior Films, creates good documentaries, short films, and transformational stories on a diverse array of subjects, including warriors, passage into manhood, rites of passage, international journeys, human rights and social action, and helping veterans - stories about overcoming oppressing socioeconomic barriers. See his blog and project at: https://warriorfilms.org/frederick-marx-blog
"It's also great to have six filmmakers from our inaugural 2016 film festival return again this year to participate," said Carter Rankin, CEO and Founder of Carter's Biz Cafes, a membership, co-working venture located in a 157-year old historical landmark known as the Commanding Officers Quarters. The mansion's two-floors of wall space feature a plethora of locally produced art works.
Here are the repeat filmmakers from 2016, their films and the scheduled screening times:
Filmmaker

Title

Screening Time

JONATHAN RITTER 

"The End of Doctor Hero"

"Anyway"

Saturday, Sept. 7th at 10:00

Sunday, Sept. 8th at 11:00

JEFF REDLICK

"Ran Out of Road"

"USMC 1st Searchlight Battery Vietnam  1967-69"

Saturday, Sept. 7th at 10:00

Sunday, Sept. 8th at 11:00

S. KRAMER HEROG

"World of Dennis Patton"

Saturday, Sept. 7th at 10:00

DAVID MILLET

"Table Talk"

Saturday, Sept. 7th at 10:00

CASEY CURRY WILSON

"Goatsucker"

Sunday, Sept. 8th at 11:00

SHELLY RUSSELL

"The Hit at 1700"

Sunday, Sept. 8th at 11:00
All film screenings will take place at the Clock Tower Building, 1189 Washington Street, Benicia in the historic Arsenal District. For the entire schedule of this year's film festival screening times featuring many more first-time filmmakers and opening night activities, please go to https://northbayartfilmfest.com/film-showcase-2017.
For tickets, sponsor, or volunteer information please visit: www.northbayartfilmfest.com.
For additional information, contact mlouvigny@gmail.com.
Source: Carter's Biz Cafés
---
Categories: Movies, Conventions, Trade Shows, Meetings and Events, Arts and Entertainment
Tags: arts, Benicia, Business, Carter's Biz Café, film festival, Frederick Marx, movies, NBAFF, Solano County
---