Can You Last the Whole Night?
Ghost Hunting at The Haunted Randolph Asylum with Ghost Hunts USA
Press Release
-
updated: Dec 8, 2016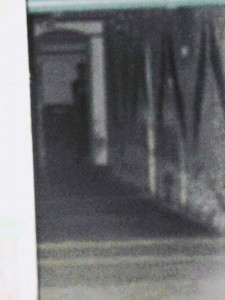 Winchester, Indiana, December 8, 2016 (Newswire.com) - ​Ghost Hunts USA is excited to announce another year of exclusive access to public ghost hunting at the Randolph Asylum (also known as the RANDOLPH COUNTY INFIRMARY) in Winchester, Indiana.  Ghost Hunts USA is proud to be a part of the preservation and restoration of this Historic Building and to support the Local Businesses of Winchester!
Experienced Ghost Hunts USA Staff members introduce guests to the field of paranormal investigations through a vast array of techniques.  The chilling evidence that both guests and staff have collected has everybody wanting more because it never happens the same way twice!
Ghost Hunts USA Staff and Guests interact with the cheerful spirit known as the former cook of the Randolph County Infirmary who is affectionately called "Mary".  Her voice has been captured on EVPs (electronic voice phenomena) as she eagerly speaks to anyone that remembers she is still there. 
But as guests communicate with Mary the cloaked figure is usually peering around doorways and creeping up behind them.  This spirit is more disgruntled and often speaks through the Spirit Box (using colorful language that may not be appropriate for children).  He has appeared in many photos as a full bodied apparition; he's not one for hiding!
The other Spirits of the Randolph Asylum are also eager for visitors to come and seek them out.  There are stories that need to be told and questions that beg for answers.  Ghost Hunts USA invite their guests to experiment with investigative techniques to try and elicit this communication. 
Guests are provided the opportunity to use Ghost Hunts USA's equipment that includes: K-II Meters, Trigger Objects, Flashlights, Spirit Boxes, Recorders, Software, Phasma Balls and Scrying Mirrors.  During Free Time the Ghost Hunts USA Staff will assist guests and also provide interaction rooms to make the experience more unique.
The Randolph Asylum is a sleepover event.  Guests who are brave enough to close their eyes in the haunted infirmary can choose from several locations when deciding where to lay their head!  Just be aware that no one is alone when sleeping on one of the wards!  Many guests have had nightly visitors of the former residents.  It's definitely the spirits that go "bump in the night" at the Randolph Asylum!
Ghost Hunts USA supports local businesses of Winchester and therefore provide dinner from Our Pizza House and breakfast from The Winchester Café.  Snacks and drinks are also provided throughout the night. 
From the novice to the experienced paranormal investigator, no one should miss out on the opportunity to investigate the Randolph Asylum with Ghost Hunts USA!
How to Book: GHOST HUNTS USA
Dates: December 16th & 17th and December 30th & 31st and every weekend in 2017
Times: Check-In at 8:30 pm; Check-Out at 10:30 am
Media Contact:
Reverend Dr. Leslie Hand
Director of Strategic Communications​
leslie@ghosthuntsusa.com
866-313-4592
Source: Ghost Hunts USA
Share:
---
Categories: Entertainment, Conventions, Trade Shows, Meetings and Events, Hobbies and Crafts
Tags: Asylums, Ghost Hunt, Ghost Hunting, Haunted Attractions, Haunted Locations, Historic Locations, Paranormal
---