Californians Find Creative Ways of Increasing Their Water Supply
Press Release
•
updated: May 29, 2015
Turning Toilet water into Drinking Water - Five creative ways to conserve water in drought-ridden state like California.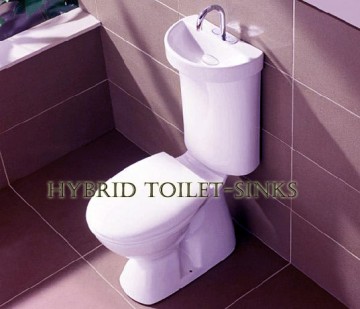 Canoga Park, CA, May 29, 2015 (Newswire.com) - ​Water shortage has become a reality for many in different parts of the world. The most recent example of water shortage is the one that California is currently facing. It's been over three years and the struggle has been distressing, with no end in sight. Governor Edmund G. Brown, Jr. called this drought a State of Emergency and asked all the state officials to take all the necessary actions to help the hardest hit communities, and requested all Californians to help out by reducing their water usage by 20 percent. He even reported about the measures the state is taking to help fight this water shortage by putting up more legislation against water wastage in the state. He has also been having discussions with experts about ways to conserve water. With the state of California under compulsory water-use restrictions, state residents are turning to creative ways to conserve water.
Turning Toilet Water Into Drinking Water
Keeping in mind the current water crisis in California, several communities in the state are embracing the radical idea of "turning toilet water into drinking water". To some people taking toilet water, turning it into tap and ultimately drinking water is nauseating. But, Denis Bilodeau with the Orange County Water District says, more and more water agencies, conservation groups and even the Governor seem to like the idea. In fact Bilodeau, who sits on the OCWD board as a director says, in the OC it's going so well it's expanding and the idea is rapidly spreading.
This process of turning toilet water into drinking water involves something called micro-filtration. The huge filters look like enormous concrete jacuzzi tubs. The water runs through tiny plastic-like filaments. And the sewage is back washed, filtering out all the contaminants from the water.
There are even plans to expand the plant and dramatically increase the output of the plant. Each day 134 million gallons goes in, 100 million is turned into safe clean water and 34 million goes back into the ocean. As a result, 200,000 OC households benefit.
The last two parts of the process include reverse osmosis filtering and massive UV treatment lighting to break up any remaining bacteria or viruses molecules in the water. The result is water that tastes a tad bit flat because it has no minerals. But other than that, it tastes like water.
Xeriscaping is landscaping and gardening that reduces or eliminates the need for supplemental water from irrigation. It is promoted in regions that do not have easily accessible, plentiful, or reliable supplies of fresh water, and is gaining acceptance in other areas as access to water becomes more limited. Xeriscaping may be an alternative to various types of traditional gardening.
A few homeowners in California are even getting rid of their pools. Some construction companies are helping people turn their pools into something new. The drought is mainly pushing people to empty the water out of their pools and fill it with dirt.
Spray painting dry and brown lawns green is an efficient way to conserve water. The State Water Resources Control Board says 50 percent of the state's water is used outside. One reliable way that all families in California can drastically cut water use is by limiting the amount of water they use for their lawns.
Organizations such as Caroma, an Australian manufacturer, are marketing innovative products like hybrid toilet-sinks. State official say the idea of being able to wash your hands and have it also refill the toilet tank is a smart way to conserve.
Related Media
Additional Links