California Racer Adam Lemke Set for CARS Tour Debut With Jr Motorsports
Press Release
•
updated: Mar 6, 2019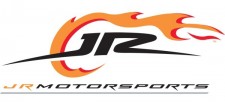 KENLY, N.C., March 6, 2019 (Newswire.com) - Hollister, California racer Adam Lemke will see his first racing action for the Dale Earnhardt, Jr owned JR Motorsports late model stock car team when the Response Energy CARS Tour opens their 2019 season this Saturday, March 9 at Southern National Motorsports Park in Kenly, North Carolina.
The Solid Rock Carriers 300 will feature some of the nation's top competitors in NASCAR-style late model stock car racing, and it will be the first time Lemke has turned laps on the fast 1/2-mile track.
Lemke, a 16-year-old with numerous wins and championships to his credit in open wheel midget racing, is also a part of the Driver's Edge Development program, a combined effort between JRM and GMS Racing and supported by Chevrolet designed to prepare racers on and off the track for NASCAR national series competition. He says his initial interactions with both his team and the program have been positive.
"My experience so far with JRM and the Drivers Edge Development Program has been great. Just being at both JRM shops for the late model and Xfinity teams is an eye-opener. Everyone at JRM has made me feel at home and the atmosphere is exciting. The Drivers Edge Development Program has also been an educational experience. The other drivers that are included in the program are a great asset to me because I can take advice from them and learn from them as I move up through the ranks. The program has also helped with the off-track side of racing, with any situation you can imagine. I'm looking forward to getting on the track this weekend at Southern National and racing with the CARS Tour for the first time."
Asked what his goals for the weekend were, Lemke was optimistic. "My goals are to stay in the top ten the entire day and end the race with the car in one piece and a top 10 finish. I feel like it is a goal that I can easily achieve if I get myself prepared before the race and if I learn from Josh and my crew chief Brian Shaffer. It should be a fun weekend, and I'm sure I will learn a lot."
Lemke, a part of the Race Face Brand Development driver management and marketing program, will be joining the rest of the Race Face driver lineup in carrying the colors of the Friends of Jaclyn Foundation on his car this season. Friends of Jaclyn Foundation's mission is to improve the quality of life for children battling pediatric brain tumors and other childhood cancers, and Lemke is committed to raising awareness through their unique sponsorship program.
Adam will be adopting a child from the Friends of Jaclyn Foundation and making that child an honorary team member, bringing the child and the family to his races where possible and providing ongoing friendship and support for the child and their family for as long as there is a need.
"I'm thankful to be given the opportunity to be part of the Friends of Jaclyn program," Lemke explained. "It means a lot to me to be able to use my racing to bring a smile to someone in need. My team and I are looking forward to doing whatever we can to make a difference for the program and the families."
The Solid Rock Carriers 300 for the Response Energy CARS Tour takes place this Saturday, March 9 at Southern National Motorsports Park in Kenly, North Carolina. The main event is scheduled for a 3 p.m. Eastern time start. Those who cannot make it to the track can watch the event via pay-per-view on www.carstour.TV.
Follow Adam:
Website: https://adamlemkeracing.com
Facebook: https://www.facebook.com/ADAMLEMKERACING
Twitter: https://twitter.com/Adamlemkeracing
Instagram: https://www.instagram.com/Adamlemkeracing
Media/Sponsorship Contact:
Rod Wortham – Race Face Brand Development
Email: Rod@racefacebd.com • Ph: (727) 999-2628
Source: Race Face Brand Development on behalf of ADL Motorsports
Related Media