Cali Group Presents Vision for Food Justice
Press Release
•
updated: Oct 30, 2018
Cali Group CEO to Discuss White Paper at the National Restaurant Association's Restaurant Innovation Summit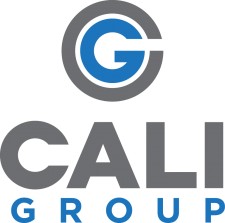 LOS ANGELES, October 30, 2018 (Newswire.com) - Cali Group released today its vision for the future of the restaurant industry in a white paper entitled "Food Justice," available for download at Food Justice. Authored by the partners of Cali Group, the paper first describes how the restaurant industry has historically been criticized for contributing to socioeconomic inequality by delivering poor nutrition to low-income communities and serving as an employment trap for low-income workers. They then propose that new technologies and business model paradigms will benefit low-income communities by (1) enabling delivery of higher quality food at lower prices direct to homes; and (2) providing higher income and more rewarding jobs without necessarily reducing the total number of jobs available.
On November 8 at the National Restaurant Association's Restaurant Innovation Summit, Cali Group Chairman and CEO John Miller will discuss the white paper as he co-moderates a session on restaurant automation. During the session, Mr. Miller will engage in a dialogue with political scientist Darrell West about the impact of new technologies on the American workforce and society. Dr. West is the author of a new book titled "The Future of Work: Robots, AI, and Automation."
ABOUT CALI GROUP
Cali Group is a holding company that comprises significant ownership positions in various technology companies developing software products to digitize and automate the brick and mortar world. Cali Group uses CaliBurger, a global restaurant chain that it operates as a subsidiary, to prove out the viability of new technologies for the restaurant and retail industries. For more information, visit www.thecaligroup.com.
Source: Cali Group