Cali Group Announces Expansion of CaliBurger Brand
Press Release
•
updated: Dec 13, 2018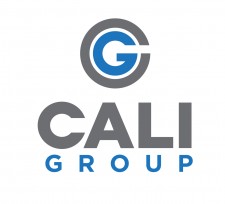 PASADENA, Calif., December 13, 2018 (Newswire.com) - Cali Group's restaurant operating division Cali Group Restaurants Concepts Inc. announced expansion plans for the CaliBurger brand in different regions.
North America
In North America, CaliBurger will continue to grow steadily on the West Coast and East Coast. The new "CaliBurger Version 2.0" will feature kiosks with loyalty and payment programs based on Cali Group's POPIQ facial recognition platform. Additionally, the new CaliBurger kitchens are designed for Flippy (by Miso Robotics) to cook burger patties on the grill and french fries in the fryers. A new CaliBurger restaurant will open at Westlake Village in downtown Seattle in late December and another unit will also open in early 2019 in Surrey, Canada. A second drive-through is under construction in Southern California.
Recently, CaliBurger signed an Area Development agreement to enter the Florida market in partnership with Jeff Burns and Tim Fredric, formerly a multi-unit McDonald's operator. The first store in Florida will open in Fort Myers in Q3 2019. "We look forward to showcasing Cali Group's technologies for interactive gaming, face-based ordering and an automated kitchen in Florida next year," said Mr. Fredric.
Latin America
CaliBurger has three restaurants operating in Mexico and three new restaurants will open in December. Fourteen new CaliBurger restaurants are expected to open in Mexico in 2019. CaliBurger will launch Cali Group's POPIQ platform in the Mexico market at the upcoming opening of its Monterrey store. "We will be the first business in Latin America to allow customers to pay using their faces instead of their credit cards," said Juan Carlos Orea Sordo, manager of CaliBurger Mexico.
Asia
In Asia, CaliBurger will open its next restaurant in early 2019 on Hainan Island in Sanya, China. The 200-square-meter restaurant will be a premier offering in the front of Sanya Haitang Fantasy Town, a newly built amusement park.
Middle East
CaliBurger continues to operate restaurants throughout the Middle East. New stores will open in 2019 in Kuwait and other countries
Source: Cali Group