Cali Group Launching PopID Platform on California College Campuses
Press Release
•
updated: Jan 9, 2019
Students at USC and Stanford First To Use Face Based Authentication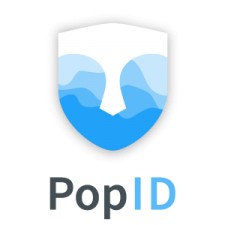 PASADENA, Calif., January 9, 2019 (Newswire.com) - Cali Group announced today that it's a majority-owned subsidiary, PopID, is launching its face authentication platform on college campuses in California. The first two deployments of the technology are at Stanford University and The University of Southern California.
At Stanford, through PopID, students can now use their faces to pull up their previous orders and also transact at Ray's Grill. Over the next two months The Treehouse and The Coffee House, both also on Stanford campus, will allow the same capabilities. USC students are joining PopID so that they can smile to log in to their customer accounts and also pay for their meals at Saola in the USC Village.
After registering once for PopID, students can use their face to authenticate their identity at any location with a device (kiosk, tablet, or POS with integrated camera) that is connected to the PopID gateway. The launch of the platform on college campuses follows a year of testing of the platform at CaliBurger restaurants in North America. CaliBurger, a restaurant chain operated by a subsidiary of Cali Group, reported that PopID has resulted in faster ordering, increased loyalty usage, and a more convenient and safer payment mechanism for customers.
"We are focused on building the first universal network for face identity in locations with young people that embrace a face-based identity as more accurate, convenient, and secure than traditional mechanisms for validating identity," said John Miller, Chairman and CEO of Cali Group. "Our vision is that registered PopID users will be able to use their faces numerous times throughout the day, including logging into loyalty accounts, transacting, entering buildings and parking lots, and attending events such as concerts and games without paper or digital tickets."
ABOUT PopID:
PopID is a universal gateway for identity verification through facial recognition. Learn more about the PopID vision at PopID.com.
ABOUT CALI GROUP:
Cali Group is a holding company that comprises significant ownership positions in various technology companies developing software products to digitize and automate the brick and mortar world. Cali Group uses the brands in its restaurant operating division to prove out the viability of new technologies for the restaurant and retail industries. For more information, visit www.thecaligroup.com.
Source: PopID
Related Media
Tags
Additional Links