Brandon Frere on Balancing Quality and Quantity in a Small Business
Press Release
-
updated: May 17, 2018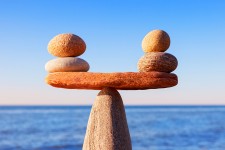 PETALUMA, Calif., May 17, 2018 (Newswire.com) - Balance is a moving target that everyone strives for. Individuals might want to balance work and home, time with friends and time alone, or spending money and saving it. Business owners have other things to balance as they consider the fate of the company. Brandon Frere, the CEO of Frere Enterprises and other companies, recommends that business owners consider all angles in order to strike a balance that can affect both employees and clients.
"CEOs face many decisions when running a business, and often the answer depends on striking some sort of balance," said Frere. "For some decisions, the balance might be weighing individual and company-wide benefits; others might involve quality vs quantity. These decisions can be hard to make because there might not be a clear right or wrong solution."
The consideration between quality and quantity may be specific to the context. Marketing to as many potential clients as possible or to a select few high-quality clients depends on the product or service and cost associated with providing it. Similarly, marketing materials should mirror that decision, either mass distributing inexpensive materials or producing high-quality ads targeting a select few potential clients.
CEOs face many decisions when running a business, and often the answer depends on striking some sort of balance.
Internally, hiring decisions may be made with similar considerations about quality and quantity. Should more employees with minimum requirements be hired or a handful of highly qualified applicants who may be able to contribute to more than just the current tasks at hand? Such employees need equipment, as well, in which the balance between quality and cost — keeping in mind the quantity needed — must be examined.
Sometimes, automation can solve the conundrum for business leaders. For example, certain client communications, such as notifications and reminders or even requests for information, can be created once with quality in mind and then automated to go out to any quantity of clients with minimal maintenance required.
"Finding balance is a skill that takes practice, but it's valuable for a growing business to polish," Brandon Frere reminds business owners. "Sometimes it can be a hard decision, but remember that you don't have to make it alone. Have a mentor or your managers help you weigh your options for a well-informed decision."
About Frere Enterprises
Brandon Frere is an entrepreneur and businessman who lives in Sonoma County, California. He has designed and created multiple companies to meet the ever-demanding needs of businesses and consumers alike. His company website, www.FrereEnterprises.com, is used as a means to communicate many of the lessons, fundamentals, and information he has learned throughout his extensive business and personal endeavors, most recently in advocating on behalf of student loan borrowers nationwide.
As experienced during his own student loan repayment, Mr. Frere found out how difficult it can be to work with federally contracted student loan servicers and the repayment programs designed to help borrowers. Through those efforts, he gained an insider's look into the repayment process and the motivations behind the inflating student loan debt bubble. His knowledge of the confusing landscape of student loan repayment became a vital theme in his future endeavors, and he now uses those experiences to help guide others through the daunting process of applying for available federal repayment and loan forgiveness programs.
FrereEnterprises.com
Source: Frere Enterprises
---
Categories: Entrepreneurship
Tags: balance, business decisions, Entrepreneurship, quality and quantity
---