Billy Carson AKA 4biddenknowledge Signs Offer Sheet to Become an Ambassador at Gaia Formerly Gaiam TV
"Gaia is tapping into two very powerful shifts in the way society interacts with businesses. The trend toward subscription-based services isn't going away, and we strongly believe that the next shift is going to be toward a transformation economy," said Brad Warkins, Gaia president. "More people are consuming conscious media than ever before and we're all consuming our media differently than even just five years ago. Billy Carson and his 4biddenknowledge is now in the fold.
Press Release
-
Jun 22, 2016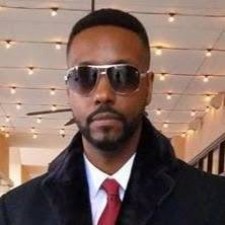 Coral Springs, FL, June 22, 2016 (Newswire.com) - May 26th 2016 Billy Carson also known as the founder of 4biddenknowledge signed an offer sheet with Gaia. He is officially an ambassador of Gaia fomerly Gaiam TV. 
Gaia is a video network dedicated to finding and creating exclusive, informative, and enlightening programming not available through mainstream media, Gaia is the go-to place for those looking to expand their mind, body, and spirit.
Gaia, recently transitioned from Gaiam TV to Gaia in order to further deliver on their promise. This means, a better streaming experience and easier to find content. Our main goal is to continue transforming our brand in order to better serve our community.
We asked Billy Carson "Why Gaia?" He responded "I love Gaia because 'They Get It.' There is a shift in consciousness happening on this planet. Mankind is beginning to wake up and realize its full potential. GAIA is helping to expedite that process and expose wisdom to the masses with amazing EYE opening content."
Billy Carson will appear in his own series entitled 4biddenknowledge which will cover such topics as suppressed archeology, ancient history, the Anunnaki, planetary anomalies and consciousness.
Gaia has already given Mr. Carson his own 4biddenknowlege page on their extensive network. Mr. Carson has hand picked some existing video content to offer his supporters and visitors for free. You can visit his channel at Gaia here: http://gaia.com/4bidden.
Source: Pantheon Elite Records
Share:
---
Categories: A&E News, Educational News, Television Programs
Tags: 4biddenknowledge, billy carson, gaia, gaiam, gaiam tv
---