Author Trevor Young's New Book, 'Integrity Comes With a Price', is a Stunning Memoir of the Author's Career as a Police Officer and Politician Fighting Against Corruption
Press Release
•
Sep 14, 2022
Recent release "Integrity Comes with a Price" from Covenant Books author Trevor Young is a powerful and honest autobiographical account of the author's incredible fight against injustices committed by those in power. Through his faith in God, Young finds the strength to stand up for what he believes is right and shares his stories to inspire others to do so, specifically those in law enforcement.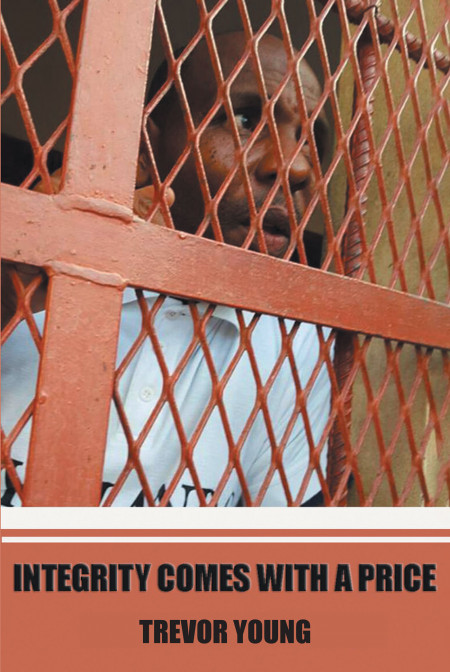 NEW YORK, September 14, 2022 (Newswire.com) - Trevor Young, a devout Seventh-day Adventist Christian who served as a politician in Antigua, has completed his new book, "Integrity Comes with a Price": a thought-provoking tale following the author's career as a police officer and later politician as he became a whistleblower for corruption and worked towards creating a more equal community.
"To be prudent means to be sensible and careful," writes Young. "I may not be the brightest bulb in the room, but I am prudent. To be discreet means to be careful and prudent in one's speech or actions. I only speak about things I can prove, and I guide my actions very carefully. Being wise means having the power to discern and judge properly what is true or right. The ability to be wise is a gift from God himself, not a certificate from a university or any tertiary institution. So my name was all I had, and I've fashioned my life according to the solemn and profound meanings of it."
Young continues, "This publication is geared to change the mindset of the next generation of police officers and, by extension, every law enforcement officer after my time. Nothing is impossible with God. A police force without officers of strong moral fiber and a high pedigree of integrity is bound to fail. The public would lose confidence in them; this would make it impossible to solve crime. "You may never get a second chance to get it right and create that first impression." So whatever law enforcement does, it has to get it right the first time and every time."
Published by Covenant Books of Murrells Inlet, South Carolina, Trevor Young's new book is a moving faith-based read on the importance of staying true to oneself and God's will, no matter what others might think. Baring his soul and holding nothing back, Young shares his story of how his faith in God allowed him to stand up against the immoral and hopes those who read his life story might do that same.
Readers can purchase "Integrity Comes with a Price" at bookstores everywhere, or online at the Apple iTunes store, Amazon or Barnes and Noble.
Covenant books is an international Christian owned and operated publishing house based in Murrells Inlet, South Carolina. Covenant Books specializes in all genres of work which appeal to the Christian market. For additional information or media inquiries, contact Covenant Books at 843-507-8373.
Source: Covenant Books