Author Anna Lea Cannon's New Book 'Isaiah Tree' Follows the Life of an Olive Tree That Wishes to Remain on Earth Long Enough to Meet the Prophesied Son of God
Press Release
•
Sep 26, 2022
Recent release "Isaiah Tree" from Covenant Books author Anna Lea Cannon is a stirring tale of an olive tree in Jerusalem who hopes to one day meet the man who will somehow save all of mankind. After waiting for what seems like eternity, Isiah Tree is finally visited by this special man but is saddened by the man's heavy grief at the sacrifice he must soon make.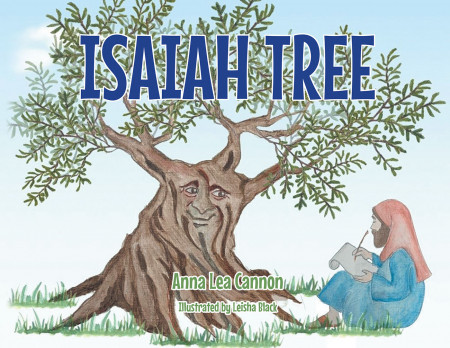 PROVO, Utah, September 26, 2022 (Newswire.com) - Anna Lea Cannon, an elementary school teacher who especially loves teaching science, has completed her new book, "Isaiah Tree": a compelling tale following the life cycle of a special olive tree who meets the son of God after an entire lifetime of waiting.
"Isaiah Tree was a young olive tree when Isaiah came to the orchard to write his prophecies about the Prince of Peace and the mighty God who would be born as a tiny baby. Isaiah tree yearned to see this wonderful prince or provide the wood for his cradle," writes Cannon. "Then one day, almost seven hundred years after Isaiah came, a dove brought a message to Isaiah Tree that a miraculous baby had grown up and was performing amazing miracles. Isaiah Tree's hope returned.
"What would compel this mighty God to come to the peaceful Garden of Gethsemane to kneel by this ancient olive tree? Only a miracle of love would bring the Savior to answer the tree's yearning and bring light to the world."
Published by Covenant Books of Murrells Inlet, South Carolina, Anna Lea Cannon's new book is inspired by the author's visit to Jerusalem, in which she was moved by the ways in which olive trees regenerate, creating links to one another. This, Cannon felt, was similar to how Jesus brings all of God's children eternal life, and thus began her journey of writing "Isaiah Tree."
Readers of all ages will enjoy this incredible story of a young olive tree with a dream, and how it eventually accomplished its goals by meeting Jesus Christ.
Readers can purchase "Isaiah Tree" at bookstores everywhere, or online at the Apple iTunes store, Amazon or Barnes & Noble.
Covenant books is an international Christian owned and operated publishing house based in Murrells Inlet, South Carolina. Covenant Books specializes in all genres of work which appeal to the Christian market. For additional information or media inquiries, contact Covenant Books at 843-507-8373.
Source: Covenant Books