As Specter of Cyber-Threats Looms Large, CoiNeal, CYBR Set IEO Date
Press Release
•
updated: Jun 3, 2019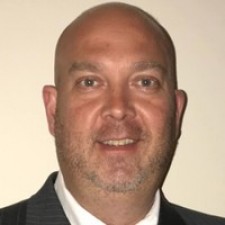 NEW YORK, June 3, 2019 (Newswire.com) - ​​​​As malicious hacking continues to rack up bounties and threaten international critical infrastructure, CoiNeal, the leading Initial Exchange Offering (IEO) underwriter and a top 10 exchange worldwide based on volume, and CYBR, a cybersecurity company that works closely with U.S. law enforcement to identify, circumvent, and prosecute acts of cyber-violence such as cyber-warfare against financial institutions and cyber-terrorist activity, are addressing the threat by setting June 23, 2019 as the date for CYBR listing on CoiNeal, which will be a part of an Initial Exchange offering (IEO).
CYBR token enables crowdsourcing information about security threats, disseminating tools and services to enterprise and government organizations that make use of this data. Participants of CYBR ecosystem are rewarded with tokens for crowdsourcing information about cyber-threats.
CYBR's primary differentiators include a real working scalable product, as well as existing enterprise sales over a $1m (and over $6m in task orders), exclusive federal government contracts (DHS, DOD, etc.) and contract vehicles (including a GSA 70 schedule and four associated HACS SINs). CYBR is the only blockchain company eligible to provide any cybersecurity solution at any security clearance level for the government of the United States of America.
"We are looking forward to making our token available to CoiNeal exchange members, and to our debut of CoiNeal Exchange in late June," said Shawn Key, CYBR founder and CEO. "With recent cyber-threats ranging from the city of Baltimore being held hostage by hackers demanding a ransom to earlier exploits of foreign actors during U.S. elections and in Hollywood, we are thrilled to start rewarding civically minding citizens of the world for keeping their eyes and ears open."
A limited number of CYBR tokens would be available to members of CoiNeal Exchange as part of the IEO. CoiNeal, a leading international exchange that is quickly making its presence felt worldwide, is curating a high-quality pipeline of projects worthy of an IEO via CoiNeal Launchpad.
"It is projects like CYBR that differentiate CoiNeal from other exchanges: we take the time needed to do due diligence into our projects, as we are vested in their success," said Oleg Poskotin, CoiNeal Listing Director.
For latest information about CYBR IEO please visit: www.coineal.com/launchpad.html
About CoiNeal:
Based in Singapore, and upholding the "Global exchange, Local presence" motto, CoiNeal is the world leading global digital asset exchange, established by experienced blockchain investors and geeks in early 2018. While being global, CoiNeal puts equal emphasis on localization through globalization, and has branches in China, Japan, Korea, Vietnam and Russia. Operating 24/7, CoiNeal sees user satisfaction as its upmost priority, implementing user centric strategies in product design, operations and marketing. CoiNeal is consistently ranked among the top 10 exchanges on CoinMarketCap, CoinGecko and Coinhills.
About CYBR:
The CYBR Ecosystem is a holistic, cyber security solution for the blockchain which ensures secure smart transactions occur via a portal designed to provide real-time safeguards, countermeasures and threat intelligence to the CYBR community as well as other crypto entities and exchanges who rely on our cyber security solutions. CYBR commercializes and monetizes emerging threat intelligence by turning the data into actionable intelligence. CYBR users are rewarded with CYBR tokens for their direct threat intelligence contributions to the CYBR ecosystem.
Press inquiries: Max Smetannikov, for CoiNeal, +1 917 310 3396, max@mvgmain.com
Source: CoiNeal
Related Media
Additional Links