As New Employees and Interns Flood the Workplace, Dr. Mike Brenner Advises on How to Build a Good Relationship
Dr. Mike Brenner of the Right Chord Leadership advises young and seasoned professionals on how to build a strong relationship that will lead to successful results.
Press Release
-
updated: Jun 6, 2018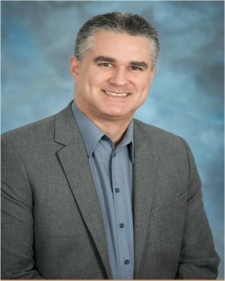 PHILADELPHIA, June 6, 2018 (Newswire.com) - If the work of hundreds of songwriters throughout the decades is any indication, maintaining a good relationship with the boss can be challenging. How many of these classic, boss-hatin' lyrics have made the top 100 charts? As a musician and professor in leadership, Dr. Mike Brenner has studied many.
"working, boss man/A-workin' around the clock /want a little drink of whiskey/ sure won't let me stop." (The Grateful Dead's cover of "Big Boss Man")
"gonna raise a fuss, gonna raise a holler/been working all summer just to try and earn a dollar/ went to the boss, said 'got a date'/The boss said, 'No dice, son, gotta work late.'" (The Who's cover of "Summertime Blues")
No matter what the feelings towards the boss, showing respect is crucial. Perhaps they are not deserving but that kind of attitude will only make things worse.
These examples might leave listeners with negative feelings about bosses and it's true that some are pretty awful. But not all work relationships with managers or supervisors have to be this way. Having a strong, collaborative relationship with the boss might not be as hard as one might think, and can greatly improve career advancement.
Here are some noteworthy tips for building a good relationship with the boss:
Some people are naturally sunny and cheerful, others are typically dour, and still others may bounce from mood to mood unpredictably. There's not much to be done to change someone's temperament, i.e., the way they usually are, but one can learn to read the boss' day-to-day social cues. "The best thing to do for the boss's mood is act normally," writes Lauren Berger on fastcompany.com. "Be the consistent force they can rely on. Don't let a boss's mood affect performance." Easier said than done, perhaps, but it's important not to let the boss' foul mood affect performance. 
 
Effective communication is critical to a positive relationship with the boss, so get familiar with their communication style. How does the boss like to get information – email, printed reports or in person? Do they tend to be verbose or reserved? Do they speak at a fast or slow pace? It doesn't mean that everyone has to be communications experts to assess how the boss wants information conveyed, but being in tune helps! If there is a question, ask.
 
No matter what the feelings towards the boss, showing respect is crucial. Perhaps they are not deserving of respect – but that kind of attitude will only make things worse. It is impossible to control the "chords" others play at work, but it's always possible to control our own. Consequently, seek to engage others according to values and personal standards, not someone else's. When responding to rudeness with courtesy or disrespect with respect, it demonstrates a more mature person. As actress Mia Farrow once said, "Take the high road because the low road is too crowded."
 
Have the courage to express thoughts openly and honestly to the boss.  But don't just barge into the office and start complaining. Plan the approach. Think about how to start the conversation. Anticipate where there might be resistance and prepare effective responses. Practice keeping composure. Fear prevents from having difficult but necessary conversations with bosses, but when it happens, things typically go OK. However, if things do go awry, stand up for principles. "To fold under the pressure of a mean boss, the boss is then given the sword to take everyone else out of the game," says Don Hurzeler, author of The Way Up: How to Keep Your Career Moving in the Right Direction. "The mean boss wins and someone has to lose."
 
Lastly, make a habit of regularly asking how to better support the boss.  Consider that they are likely getting squeezed by multiple stakeholders; demonstrating that their success is a priority will strengthen the relationship and create that feeling of trust and camaraderie.
Perhaps the boss is not a future best friend, but being communicative, accountable and proactive will go a long way toward creating a mutually rewarding relationship. Always be mindful of the "chords" that are played, stay true to personal values, ask for feedback and have the courage of convictions. Ultimately, if the current boss isn't willing to do their part in forging that high-quality relationship, find one who is.  
For more information, visit www.rightchordleadership.com. 
Source: The Right Chord
---
Categories: Human Resources
Tags: Adult Training, Coaching, Continuing Education, Human Resources, Leadership, Management, Millennial
---