Are Your Children Getting Enough Natural Daylight? - a Solatube Case Study
Press Release
-
Aug 25, 2016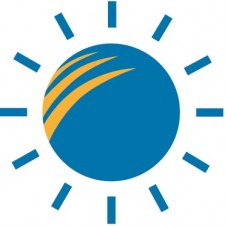 Pleasanton, California, August 25, 2016 (Newswire.com) - Everyone loves a bright and sunny day!  Is it because the sun makes us feel happy?  Is it because the sun motivates us?  Yes!  Natural light is good for you.  Recent studies have proved that natural light is good for children, too.  Studies on the benefits of natural light have provided us with the following statistics:
A study conducted by the

Heschong

Mahone

Group for Pacific Gas & Electric Company tested 21,000 students in three states and found that those in classrooms with the most daylighting progressed 20 percent faster on math tests and 26 percent faster on reading tests in one year than those with the least. (

Heschong

Mahone

Group "Daylighting in Schools" report at

www

.h-m-g.com)
A Pittsburgh-area elementary school reported that after tube skylights were installed, attendance records rose from the state average of 93.5 percent to 95 percent, which earned the school an additional $4,000 from the state that year. (Pittsburgh Post-Gazette, February 15, 2000)
A series of schools built in Johnston County, N.C., replaced artificial lights with natural light from solar tubes, which resulted in between 22 percent and 64 percent energy savings as compared to typical neighboring schools.  Additionally, students who attended the schools out-performed students in comparable schools without solar tubes by five to 14 percent.  The daylighting measures cost less than one percent of the construction budget and achieved a payback in less than three years. (Environmental Design & Construction, January/February 1998)
"The Parents' Eight-Step Plan to Exam Success," a Canadian program designed to help parents provide the optimum environmental study conditions at home, includes plenty of natural light. (The Evening Mail, May 10, 2001)
Solatube Provides a Great way to Bring More Natural Light into Your living Spaces
Installing a tubular daylighting device is an easy and affordable way to bring natural light into your home. Here is how a tubular daylighting device works:  Solatube's dome technology captures daylight and directs it down a highly reflective shaft that terminates at a ceiling diffuser. The diffuser takes the light captured and spreads it throughout the space.  Through its innovative technology and design, Solatube's Daylighting system provides exceptional illumination even on cloudy days, early morning, late afternoon and winter months when the sun is low on the horizon. 
The government is making it even easier to install tubular skylights in your home! The new Solatube ISn Daylighting System with integrated Solar Electric Night Light now qualifies the product and installation for a 30 % federal tax credit!
In conclusion, tubular skylights provide a variety of needs and wants, including energy efficiency, health benefits, and enjoyment of living and work spaces. Give us a call if you would like to learn more! (925-475-8240)
Source: Sola-Brite
Share:
---
Categories: Home Improvement and Renovations, Interiors and Decoration, Home Appliances, Lamps and Lighting, Roofing, Home
Tags: daylighting, light tubes, solar lighting, solar tubes, tube skylights, tubular skylights
---