Are You Fat Because You Eat Too Much and Exercise Too Little? "No!" Says Low Carb USA - San Diego 2016"
The world's leading doctors and scientists will present the latest evidence at the Low Carb USA conference in San Diego in July to show, amongst other things, that obesity is not from gluttony and sloth. They will explain why the so-called CICO model of calories in, calories out is unscientific and just plain wrong. The experts will also look at the role of hormones, driven by excessive sugar and carbohydrates in the diet, that play a significant role in obesity and other serious health issues.
Press Release
-
Jun 24, 2016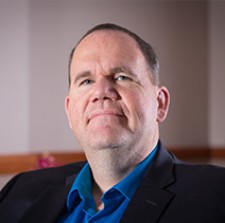 San Diego, CA, June 24, 2016 (Newswire.com) - The conference will hear personal stories of triumph over obesity and its associated health complications.  One of those is from Jimmy Moore, founder and editor of Livin' La Vida Low-Carb, and one of the top-ranked iTunes health podcasts, The Livin' La Vida Low-Carb Show.
Jimmy catapulted onto the health scene in 2004 after a phenomenal 180-pound weight loss success enabled him to come off prescription drugs for high cholesterol, high blood pressure, and respiratory problems.  He has recently incorporated therapeutic fasting into his routine to improve his health further.  He does so under the close supervision of famed Canadian nephrologist Dr. Jason Fung, the foremost world authority on therapeutic fasting, and a speaker at the conference.
Jimmy is co-author of  Cholesterol Clarity: What the HDL Is Wrong with My Numbers? and Keto Clarity: Your Definitive Guide To The Benefits Of A Low-Carb, High-Fat Diet with Duke University associate professor of medicine, Dr. Eric Westman, who is also a conference speaker.  Due for release soon is Jimmy's book co-authored with Dr. Fung called Fasting Clarity.
Low Carb USA is an organization focused on dietary education and support.  It is bringing together 25 of the world's top scientists, doctors to present the best scientific evidence to date to look at these issues.  With an expected 900 attendees, this will be the largest scientific conference of its kind to date and is to be held at the Westin Gaslamp Hotel in Downtown San Diego from July 29 - July 31 2016.  
The Speaker Lineup includes leading specialists in optimum nutrition to prevent and reverse serious disease, such as  Gary Taubes, Dr, Michael Eades, Dr. Jeff Volek, Dr. Dominic D'Agostino, Dr Eric Westman, Dr. Dave Dikeman, Dr. Jeffry Gerber and chemical engineer, Ivor Cummins.  Speakers will give presentations on low-carbohydrate eating and the latest clinical research and best evidence to date on optimum nutrition to treat and prevent, obesity and other serious diseases such as diabetes, cardiovascular disease, dementia diseases such as Alzheimer's and even cancer.  Speakers will also speak on low-carb eating to improve  performance of athletes engaging in both high intensity exercise and endurance events.
For healthcare professionals, this Live activity, Low Carb USA - San Diego 2016, with a beginning date of 07/29/2016 has been reviewed and is acceptable for up to 16.5 prescribed credit(s) by the American Academy of Family Physicians.  Physicians should claim only the credit commensurate with the extent of their participation in the activity.
Source: Low Carb USA
Share:
---
Categories: Healthcare, Active and Healthy Living, Healthcare and Medical News, Chronic Diseases, Food Sciences, Nutrition, Sports Medicine
Tags: Cancer, Dementia, Diabetes, Endurance Athelete, Fat-Adapted, Heart Disease, Keto-Adapted, Low Carb Conference, Obesity
---