Anonymous Alerts Adds Suicide Postvention Expert Joanne L. Harpel to Advisory Board
Industry Luminary Brings Deep Industry Expertise to Anonymous Alerts Reporting App Innovator
Press Release
-
Mar 30, 2016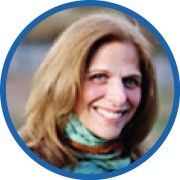 White Plains, NY, March 30, 2016 (Newswire.com) - Anonymous Alerts, LLC, the pioneer, market leader, and patented anti-bullying, safety reporting, and anonymous 2-way communications mobile app system, today announced the appointment of Joanne L. Harpel, MPhil, JD, to its Advisory Board, effective immediately.
T. Gregory Bender, Anonymous Alerts, LLC Founder and CEO, commented on the expansion of the advisory board, saying: "We are continuously searching for outstanding individuals with proven track records, vision, and passion to strengthen our advisory board's breadth of talent and depth of knowledge. Joanne's world-renowned expertise in suicide postvention to families and school communities, and her deep understanding of suicide prevention, will be invaluable to helping us chart out our strategic direction and making tools and informational resources available to students and school staff to help prevent student suicides."
Joanne L. Harpel joins existing Advisory Board members J. James Lewis (former SVP and Principal Accounting Officer at J. P. Morgan in New York, and Head of Group Financial Control at Midland Bank plc in the City of London); Frederick Lane (nationally-recognized expert on cyber safety, privacy, and emerging technologies, former chair of the Burlington School Board, author of  Cybertraps for Educators, and attorney); and Richard Mark Blank, esq., (Patent Attorney specializing in Intellectual Property, Patents, Trademarks, Copyrights, and Licensing). Some of Mr. Blank's clients over the years include Michael Jackson, Hasbro Toys, Kellogg's, and many others.
Joanne L. Harpel is the President of Coping After Suicide, a nationwide practice providing guidance to families, school communities, and professionals. A former attorney, Joanne was recruited in 2001 by the American Foundation for Suicide Prevention (the world's largest nonprofit dedicated to the issue), where she created the most well-respected, far-reaching array of postvention resources in the field, including After a Suicide: A Toolkit for Schools and a primer on explaining suicide to children. She is a seasoned guest lecturer, including at the United Nations, on Capitol Hill, and for the American Psychiatric Association, American Academy of Child & Adolescent Psychiatry, and New York State School Boards Association.
Ms. Harpel is the founding co-lead of a SAMHSA National Action Alliance on Suicide Prevention Task Force, serves on the National Suicide Prevention Lifeline's Consumer-Survivor Subcommittee, and won the American Association of Suicidology's Survivor of the Year Award.
"We are honored to welcome Joanne Harpel to our Advisory Board.  She is one of the most respected leaders in the suicide postvention field," said Gregory Bender, President & CEO of Anonymous Alerts, LLC.
About Anonymous Alerts
Anonymous Alerts® system was developed to address core issues surrounding the quick reporting of bullying, cyberbullying, depression, drugs, dating violence, weapons and safety threats at school campuses directly to authorized personnel. Anonymous Alerts® is Patented (U.S. Patent No. 9,071,579) with additional patents pending. Anonymous Alerts, LLC is based in White Plains, NY. For more information, please visit www.anonymousalerts.com or call 888-291-2090 or 914-220-8326 for more information.
Share:
---
Categories: Emerging Businesses, Educational Technology, Student Safety
Tags: anonymous bullying app, anonymous reporting, anti-bullying app, campus safety, student app, student safety, suicide prevention
---