Angels Fuel Emerging Innovation and Reap Greatest Rewards
Press Release
•
updated: Apr 12, 2019
Keiretsu Forum Mid-Atlantic is part of a global network of active angel investors reaping the highest returns among any investment class. The group invites accredited investors to examine the membership opportunities that are now open.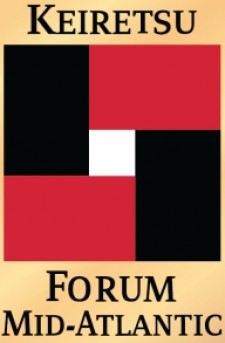 PHILADELPHIA, April 12, 2019 (Newswire.com) - Angel investors continue to fuel innovation and economic growth, as well as reap the highest returns among any investment class. Keiretsu Forum Mid-Atlantic seeks accredited angel investors looking for a global network and rigorous due diligence process that has produced funding to over 70 percent of the approved deals.
The term "angel investing" dates back to early 20th-century New York. Investors in Broadway shows would make investments to ensure shows would launch. Today, angel investors are more likely to be lauded for launching innovations across business sectors. As recently reported in Pitchbook, Keiretsu Forum was the No. 1 most active investment firm in early-stage deals in 2018.
Unlike venture capital investments, angel investments are made by individual investors. The impact has a profound effect on the advancement of technology, medicine, learning, the environment and more. Specifically:
Revolutionary innovation requires an appetite for risk.

MIT studied the process of innovation and determined that radical innovation rarely comes from market leaders in a firm.
Small companies are more effective in producing innovations that have high value and can create societal change.
Angels provide entrepreneurs with the financial resources they need at startup to maximize the potential for innovation, speed to market and job creation.

Economic and social factors drive angel investing.

Investors look for liquidity events ranging from market launch and IPO through acquisition.
Investors in life science and medical device companies can be driven from personal experience or experience in the industry.
Impact investing is often driven by a broader social calling.

The majority of angel investors are found OUTSIDE of San Francisco, Boston, and New York.

According to a recent Angel Capital Association study, 63 percent of angel investors live outside of the three cities mentioned above; over 10 percent of all North American angel investors are found in the Mid-Atlantic.
Keiretsu Forum, the world's largest and most active investment community of early-stage angel investors, measures almost half of its North American deal flow coming from the Mid-Atlantic Chapter.
Angel investors are NOT mini-venture capitalists. Angel investors are filling significant funding gaps as venture capital firms move upstream to fund larger investment rounds. To learn more, visit http://keiretsuforum-midatlantic.com.
Keiretsu Forum Mid-Atlantic is part of Keiretsu Forum, the world's largest and most active investment community of early-stage angel investors. Founded in California in 2000, Keiretsu Forum now includes 53 chapters on four continents. Keiretsu Forum is known for thorough due diligence and exceptional deal flow. For more information about Keiretsu Forum Mid-Atlantic, visit Keiretsuforum-midatlantic.com.
Source: Keiretsu Forum Mid-Atlantic