Angelena Bonet Wins Her 21st Award at the Best Shorts Film Competition
The Australian documentary filmmaker's mission to 'Break The Chain' is underway as she wins yet another American film festival award for her social justice music video
Press Release
-
updated: Jan 25, 2019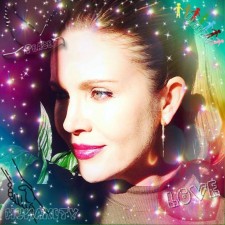 SYDNEY, January 25, 2019 (Newswire.com) - Angelena Bonet, of Crystal Heart Productions, has won a prestigious Award of Recognition from The Best Shorts Film Competition. The award was given for Bonet's music video "Break The Chain," which expresses the plight of women's oppression and her vision of liberation. This music video features in her multi-award-winning documentary short film "Change The World."
"I am unbelievably honored to receive this accolade from the Best Shorts. I'm not only humbled and grateful but dedicate this award to every other woman who has also endured this atrocity, as well as those who have then consequently been ostracized by their nearest and dearest for having the courage to speak out. My heart is with you all."
Angelena Bonet is a warrior in the fight to end violence against women. With a fierce commitment to helping victims heal and take back their life, she brings to bear a multitude of talents, wisdom and personal experience. Violence and tragedy are not strangers to Angelena. In 2007, the love of her life and her fiancé suddenly and unexpectedly passed away. In 2012, Angelena was the victim of a violent crime in her homeland. Only from the depths of her despair and darkest days has she truly found her voice and the courage to share her experiences and to speak out about issues generally swept under the carpet by society. Angelena has multiple outlets for her commitment to supporting non-violence and health recovery. Bonet has produced two documentary feature films "Angelena: Change The World" and the sequel "Angelena: Heart Of The Matter," in their entirety chronicling her life to date, which have won 21 awards collectively in America thus far. Her protest music video "Break The Chain" features in her trilogy and sends a powerful message for women and girls all around the world. From Australian supermodel to multi-award-winning documentary filmmaker and singer-songwriter of her soundtracks, Bonet is a proud global advocate for women's rights.
The Best Shorts Competition recognizes film, television, videography and new media professionals who demonstrate exceptional achievement in craft and creativity and those who produce standout entertainment or contribute to profound social change. Entries are judged by highly qualified professionals in the film and television industry. Information about Best Shorts and a list of recent winners can be found at www.BestShorts.net.
In winning a Best Shorts Award, Angelena Bonet joins the ranks of other high-profile winners of this internationally respected award including The Weinstein Company for Market Hours, Disney Interactive for Vinlymation: A Love Story and Oscar-winning production Mr. Hublot from Laurent Witz from Luxembourg. Rick Prickett, who chairs The Best Shorts Competition, had this to say about the latest winners: "Best Shorts is not an easy award to win. Entries are received from around the world from powerhouse companies to remarkable new talent. The Best Shorts Competition helps set the standard for craft and creativity. The judges were pleased with the exceptional high quality of entries. The goal of Best Shorts is to help winners achieve the recognition they deserve."
For more information, contact Angelena Bonet via Twitter @angelenabonet or visit Crystal Heart Productions at www.crystalheartproductions.com.
Source: Crystal Heart Productions
Share:
---
Categories: Arts and Entertainment
Tags: award-winning, director, documentary, music video, producer, singer, social change, songwriter, women empowerment
---