AMPAC USA's CEO Shares Tips on Choosing a Marine Watermaker
Press Release
•
updated: Jul 18, 2020
AMPAC USA, a renowned provider of sea-based watermakers, has recently shared tips on choosing a marine watermaker. The company's CEO has highlighted how a reverse osmosis technology-based system is a smart idea, how one should calculate the exact water needs before choosing a system and how a space plays a role in how a watermaker must be installed. The CEO also talked about the typical requirements of water of people on a vessel and recommended a dual voltage option as a long-lasting solution.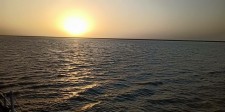 CALIFORNIA PINES, Calif., July 18, 2020 (Newswire.com) - With more and more people traveling the sea or the ocean, the need for marine watermaker systems is rising steadily over time. Sammy Farag, the CEO of AMPAC USA, a leading provider of water treatment systems, has recently shared useful tips on choosing a marine watermaker. These tips will help you to save a considerable amount of money and choose a product that you can use for years.
Asserting that most marine watermaker systems use the reverse osmosis process and it's vital, the CEO said, "Most water treatment providers use the reverse osmosis technology when constructing marine watermakers. It is vital because this advanced technology can convert salty, contaminated, or polluted water into pure, drinkable, and totally contamination-free water. In this technology, water is forced through a permeable membrane via a high-pressure pump. It ensures that all impurities are blocked and flushed away."
Highlighting that one must consider all their needs while seeking a marine watermaker, he said, "Many people wrongly assume that a watermaker is needed for drinking purposes only. These include but aren't limited to bathing, freshwater heads, washer/dryer, deck washing, pools, etc. So, one must consider all these needs while choosing the right systems."
Talking about the compactness issue, he said, "When you need to fit in a watermaker in a tight space, make sure that you talk to the engineers. AMPAC USA designs compact marine watermakers that can fit in tight spaces and still perform their best."
Sharing details on typical requirements on an independent vessel, he said, "As per moderately generous use, 8 gallons an hour or 96 gallons per day are okay for one person. Similarly, 4 gallons an hour or 192 gallons per day are enough for 2-3 people, and 17 gallons an hour or 400 gallons per day are ample for 4-8 people. Map your needs before picking a watermaker to ensure that everyone has access to water whenever they need it."
Recommending a DC or dual voltage marine watermaker, he said "If you can, go for dual-voltage watermakers as they run on various DC input systems such as generators, solar cells, charger at the dock or from the generator, engine alternator(s) or even wind and/or water generators. So, planning ahead is always smarter when you want/need to explore the waters. AMPAC USA can provide you with whatever marine watermaker you want and whenever you want!"
Source: AMPAC USA
Additional Links