AMP Recover Awarded United States Air Force Contract to Address Musculoskeletal Injuries and Orthopedic Rehabilitation
Press Release
•
updated: Apr 7, 2021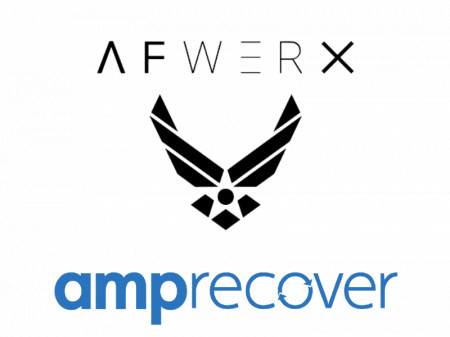 ATLANTA, April 7, 2021 (Newswire.com) - AMP Recover, a remote orthopedic rehabilitation platform, announced this week its award of an AFWERX Small Business Innovation Research (SBIR) 21.1 Phase I contract to address Musculoskeletal Injuries in the United States Air Force (USAF). The USAF and AMP Recover will jointly pursue the application of AMP Recover's proprietary technology to remotely monitor airmen as they recover from orthopedic surgery and musculoskeletal injuries (MSI).
Musculoskeletal injury is the number one threat to an airman's tactical readiness and lethality. Each year, MSI affects 800,000 military service members leading to 2.2 million medical visits, 25 million lost duty days, and approximately $5 billion in healthcare costs. MSI is the primary reason for medical discharge from the military, accounting for 34% of the Air Force's medical discharges. MSI can cause airmen to be pulled from assignments and leads to lapses in training qualifications. Furthermore, MSI decreases mission readiness by reducing the number of airmen able to deploy at any given time.
The AMP Recover platform consists of web and mobile applications that enable virtual delivery and management of preventative care and rehabilitation protocols, a need identified by the 2019 Defense Health Agency study on Musculoskeletal Injury Rehabilitation Research for Operational Readiness (MIRROR) in 2019. Patient progress is monitored continuously throughout the episode of care and actionable data is delivered to caregivers facilitating timely interventions and ultimately helping achieve positive outcomes. Remote monitoring and MSI data collection capabilities, additional needs recognized by MIRROR, give caregivers a holistic view of airman readiness and ensures that a service member's care does not have to be interrupted by shift work, TDYs, PCS, COVID-19 precautions, or even deployment.
"Our platform is uniquely positioned to assist the Military Health System (MHS) in returning airmen to service following Musculoskeletal Injuries," said AMP Recover CEO David Nichols. "The technology will allow the MHS to standardize clinical pathways for MSI prevention and rehabilitation and deliver continuous, connected care to patients regardless of location. We are honored to work with the USAF to improve warfighter readiness while reducing costs."
Through the SBIR program AFWERX enables the Air Force to develop and adopt commercially viable innovations as integrated program components or operationally effective commercial off-the-shelf solutions while providing a competitive edge to the U.S. entrepreneur and technology ecosystem.
Source: AMP Recover