Ergo Prevent and AMP Team Up to Improve Health and Human Performance in the Workplace
Press Release
•
Oct 23, 2023
Partnership will deliver industrial employers and employee service providers proactive, data-driven services through cutting edge technology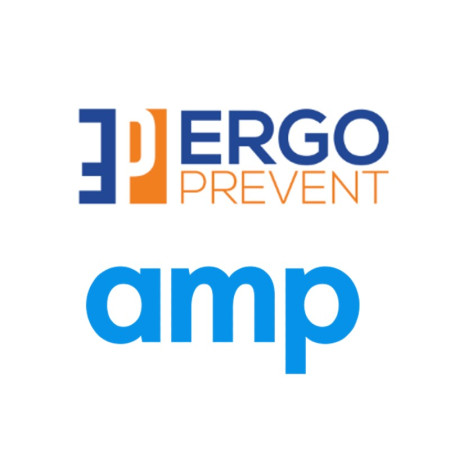 ATLANTA, October 23, 2023 (Newswire.com) - In a new deal announced today, Ergo Prevent, a leading service provider in employee wellness, ergonomic solutions, and workplace efficiency, will deploy AMP to support and scale their nationally recognized total worker health program.
Ergo Prevent's team relies on deep experience in a variety of industries—from manufacturing and distribution to pharmaceuticals and food processing—to deliver innovative solutions that reduce unnecessary medical spend, optimize worker performance, and create sustainable employee health cultures. Ergo Prevent unites the best in health and wellbeing education with proven injury prevention and ergonomic expertise to set the new norm in industrial athlete management.
"Our goal has always been to be ahead of the market in terms of technological innovation. Recently we've been focusing on video analysis, and AMP's AI-enabled computer vision and functional assessment tool was an immediate attraction," says Ross Davis, Owner of Ergo Prevent. "Partnering with AMP offers Ergo Prevent the ability to not only identify, document and manage musculoskeletal risk and incidents, but also to bring transparency and ergonomic solutions to the many repetitive motion injuries that fall into expensive workers compensation claims. AMP's platform also allows us to digitally deliver advanced employee health and wellness programs, track discomfort data, and demonstrate ongoing service value to our clients."
AMP is a leading technology partner for service providers working in the industrial space. AMP's cloud-based platform is built to assess employee mobility and fitness, monitor and manage risk in the workplace, and report on overall workforce wellness, ultimately reducing costs and improving productivity. The industry's first enterprise platform provides AI-enabled functional mobility assessments to ensure new hires and existing employees are fit for their duties, allows service providers to deliver comprehensive wellness and safety programs, and offers a holistic view of the overall health and injury risk of an employed population.
"AMP's mission is to improve the health and human performance of industrial laborers at scale. We work closely with employers and employee service providers to protect their most valuable asset, their people," explains AMP CEO David Nichols. "Ergo Prevent is a proven leader in this space, with a demonstrated record of offering comprehensive employee wellness, injury prevention and ergonomics solutions to their clients. We are thrilled to work with them as they invest and enhance their technology and data-driven service offering."
Source: AMP