American Financial Benefits Center Shares Some Strategies to Take Control of Student Loans
Press Release
-
updated: Nov 22, 2018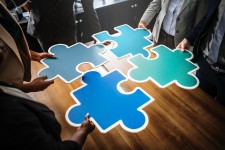 EMERYVILLE, Calif., November 22, 2018 (Newswire.com) - Having student loans is common, but knowing successful repayment strategies is not. Knowing the different options available for private and federal loans can reduce repayment by thousands of dollars, provide a flexible repayment schedule, or allow a borrower to have greater control over their finances. Despite this, either due to a lack of knowledge or due to receiving bad information from a servicer, many borrowers are not implementing the repayment strategy that would help them pay off their debt best. American Financial Benefits Center (AFBC), a document preparation company, suggests looking into repayment strategies, such as alternative repayment programs, to potentially find more efficient ways to lower their student loan payments.
"For many borrowers, the right repayment strategies are kept oddly out of reach," said Sara Molina, Manager at AFBC. "Since student loans dictate the finances of millions of Americans, every step toward improving them could be a step in the right direction."
The first strategy that borrowers may want to consider is borrowing as little as possible while prioritizing federal loans over private loans. Federal loans generally have a lower interest rate than private loans and have access to alternative repayment methods known as income-driven repayment plans (IDRs). An IDR potentially reduces a borrower's monthly student loan payments to 10 to 15 percent of their monthly discretionary income and leads to student loan forgiveness after 20 to 25 years in the program. By aligning with IDRs, borrowers can form an effective long-term strategy to pay off their student loans without letting student loans dictate their financial life.
Many students may need more help than what the federal loans can provide for higher education and seek out private loans, as well. Private loans often have a higher interest rate than the federal loans and do not have the repayment options that the federal loans have. Because of this, the most popular repayment strategies for private loans require making extra payments and reducing the debt quickly.
There are three popular strategies that can be implemented to reduce private student loan debt: The debt avalanche, the debt snowball, and loan refinancing.
The debt avalanche - This strategy requires that extra payments be made to the loan with the highest interest, reducing the interest paid over time. A borrower may need to inform their servicer to apply any extra payments toward the loan with the highest interest, instead of dividing it among all loans.
The debt snowball - This strategy requires that extra payments be made to the loan with the smallest balance, removing smaller loans quickly. A borrower may need to inform their servicer to apply any extra payments toward the loan with the smallest balance, instead of dividing it among all loans.
Refinancing lumps some or all of the student loans together into one loan with a potentially lower interest rate depending on a borrower's credit rating or the credit rating of their co-signer. Refinancing federal loans into private loans, unfortunately, removes alternative repayment options like IDR or deferment, so it should be viewed as a last effort after the borrower is sure they can successfully repay the loan.
With these strategies, it may be possible to significantly reduce the amount a borrower will repay for their student loans no matter what their loan type happens to be.
"Education is often considered necessary. Knowing the best way to pay off student loans could be just as necessary," said Molina. "We want borrowers to know the best options available to them to let them take control of their student loans, take control of their own finances, and take control of their financial well-being."
About American Financial Benefits Center
American Financial Benefits Center is a document preparation company that helps clients apply for federal student loan repayment plans that fit their personal financial and student loan situation. Through its strict customer service guidelines, the company strives for the highest levels of honesty and integrity.
Each AFBC telephone representative has received the Certified Student Loan Professional certification through the International Association of Professional Debt Arbitrators (IAPDA).
American Financial Benefits Center Newsroom
Contact
To learn more about American Financial Benefits Center, please contact:
American Financial Benefits Center
1900 Powell Street #600
Emeryville, CA 94608
1-800-488-1490
info@afbcenter.com
Source: American Financial Benefits Center
Share:
---
Categories: Financial News, Financing and Student Loans
Tags: federal loans, income-driven repayment, loan servicers, private loans, repayment strategy, student debt, student loan repayment, student loans
---