American Financial Benefits Center: No Need for Millennials to Sacrifice Personal Life for Career
Press Release
-
updated: Jul 31, 2018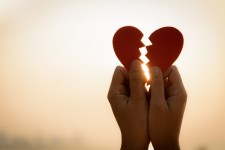 EMERYVILLE, Calif., July 31, 2018 (Newswire.com) - Millennials get a bad rap. Whether it's a millionaire blaming their low homeownership rates on their taste for avocado toast or baby boomers disliking them because, among other reasons, they don't make enough sandwiches, people born between the early 1980s and late 1990s have been accused of it all. They've been called lazy, selfish and entitled. So a recent survey conducted by Comet, a financial services company, that shows many millennials are willing to sacrifice their personal lives for their career may seem shocking to anyone unfamiliar with this generation. American Financial Benefits Center (AFBC), a private company that helps its clients complete applications for federal student loan repayment plans, is not shocked but instead concerned that millennials are making unnecessary sacrifices.
"I really appreciate that younger employees are so willing to make sacrifices for their careers, but some of these numbers make me feel they might be going a little overboard," AFBC Manager Sara Molina said about the study.
One number Molina referred to was 41. That's the percentage of single, employed millennials without any children who would end a relationship to get a significant or life-changing promotion. Of those surveyed, 32 percent wouldn't even need a promotion to end a relationship — they would do it for a significant raise at their current position. The price tag affixed to a relationship is $37,000, or the average raise that would compel a millennial to end a romance.
I really appreciate that younger employees are so willing to make sacrifices for their careers, but some of these numbers make me feel they might be going a little overboard.
According to the survey, 40 percent of the sample participants were single because they were focusing on their career and 61 percent of participants with a bachelor's degree would pass on a long-term relationship if it jeopardized their employment goals. Every participant between the ages of 20 and 36 planned to wait at least five years before they "settle down" except for the 33- and 34-year-olds who seemed to think they were only three years away. Of course, the 35- and 36-year-olds planned to wait until they were 43, so the early to mid-thirties may just be an optimistic time for many.
Optimism aside, millennials of all ages often feel relationships are on the back burner while careers are front and center. This may be directly tied to the massive amounts of student debt this generation has racked up due to skyrocketing college tuition over the previous decades. When this is exactly the case, students have other options than forsaking their personal life. Income-driven repayment plans (IDRs) can restructure student loan payments so they are derived from income level and family size. This way, a borrower can typically reduce monthly payments compared to a 10-year repayment plan and work toward total loan forgiveness in 20 to 25 years of remaining in a particular program.
"Since IDRs may reduce stress about monthly bills, they might be the answer for those so focused on their career that they're letting life pass them by," Molina added, "and at AFBC, we help our clients apply for the right IDR because there are a few different options and it's important to have the plan that works best for the particular individual."
With the right IDR, a person may stress less about climbing the corporate ladder and focus more on building personal relationships. For a generation burdened by student debt like no other before, this could be an important option to consider.
About Financial Education Benefits Center
Financial Education Benefits Center is located in San Ramon, California. The membership company has already helped thousands save money and obtain the necessary education required to live a financially healthy life.
Financial Education Benefits Center has partnered with several name brand third-party companies to expand the financial and educational products and services available to its members and to provide a variety of wellness services as well.
Financial Education Benefits Center Newsroom
Contact
To learn more about Financial Education Benefits Center, please contact:
Financial Education Benefits Center
2010 Crow Canyon Place Ste. 100
San Ramon, CA 94583
1-800-953-1388
info@febcp.com
Source: American Financial Benefits Center
---
Categories: Financing and Student Loans, Financial News
Tags: being single, employees, hardships, income-driven repayment, raises, relationship, student debt, student loan repayment, student loans
---