American Financial Benefits Center Lauds FTC for Investigating Fraudulent Business Selling Faulty Wealth-Building Programs on Amazon
Press Release
-
updated: Aug 15, 2018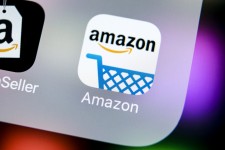 EMERYVILLE, Calif., August 15, 2018 (Newswire.com) - At a time when many college students and recent graduates are turning to the "gig economy" for extra funds or for general employment, fraudulent businesses will periodically attempt to take advantage of people's need for a side gig. The Federal Trade Commission has recently cracked down on one such business targeting people who wish to sell goods on Amazon. American Financial Benefits Center (AFBC), a document preparation company that helps its clients apply for and maintain enrollment in federal student loan repayment programs, applauds the FTC's investigation into a company that has been allegedly taking advantage of people who need some extra cash.
Sellers Playbook, the company in question, is accused of luring customers to buy a system that would allow them to make as much as $20,000 a month selling on Amazon. Claiming clients' potential net profit would be over $1.2 million, the company sold their business opportunity scheme enough times to rake in over $15 million between spring 2017 and spring 2018.
Because younger generations have had a large role in fueling the emerging gig economy, scams like this have a special relevance for college students and recent graduates who have had to depend on student loans like no other generation before them. Often strapped by debt and facing higher competition for entry-level jobs, they may fall prey to predatory business practices promising a quick and easy payday. 
While the FTC helps by cracking down on such businesses, AFBC offers encouragement to those who have found themselves burdened by federal student loan payments that they cannot afford. The company assists clients in applying to enroll in the sometimes confusing array of federal income-driven repayment plans that set monthly payments based on income and family size. With such a plan in place, a loan holder should feel less pressure to make a risky investment into a potentially fraudulent company.
About American Financial Benefits Center
American Financial Benefits Center is a document preparation company that helps clients apply for federal student loan repayment plans that fit their personal financial and student loan situation. Through its strict customer service guidelines, the company strives for the highest levels of honesty and integrity.
Each AFBC telephone representative has received the Certified Student Loan Professional certification through the International Association of Professional Debt Arbitrators (IAPDA).
American Financial Benefits Center Newsroom
Contact
To learn more about American Financial Benefits Center, please contact:
American Financial Benefits Center
1900 Powell Street #600
​Emeryville, CA 94608
1-800-488-1490
​info@afbcenter.com
Source: American Financial Benefits Center
---
Categories: Financing and Student Loans, Financial News
Tags: federal student loans, income-driven repayment, side income
---