American Financial Benefits Center: Increasingly, Borrowers Feel Imprisoned by Their Student Loan Debt
Press Release
-
updated: Nov 14, 2018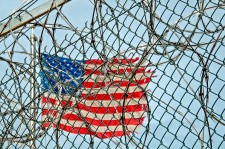 SAN RAMON, Calif., November 14, 2018 (Newswire.com) - Student loan borrowers feel imprisoned by debt, according to a recent Forbes article. Recent studies show that nearly 90 percent of borrowers struggle to keep up with monthly payments. Of these borrowers, 44 percent said their next payment will be extremely difficult to make and another 20 percent said that they would be unable to make the next payment. Nearly 60 percent reported that student loan debt had decreased their credit score. Moreover, resulting poor credit checks caused 10 percent to fail job interviews, while 13 percent were denied apartments. Stunningly, nearly one-third said that their student loan bill is higher than their rent and two-thirds said they spent more on student debt than on groceries. American Financial Benefits Center (AFBC), a document preparation company, specializes in helping its clients secure and maintain enrollment in federal programs, such as income-driven repayment plans (IDRs), that can possibly lower monthly payments based on income and family size.
"We understand the pressure that student loan debt puts on the lives of borrowers, and we see it every day," said Sara Molina, manager at AFBC. "But we focus on solutions, acting as trusted advocates for our clients as they deal with loan servicers, making sure they stay up to date with recertification and that they are maximizing the benefits they are entitled to."
The reason that student loan debt feels like a prison to these students is because the burden and endlessness of student loan debt are so confining. Nearly 40 percent of borrowers felt that student loan debt stood between them and their career goals, and another 28 percent said it had stopped them from starting their own businesses. Borrowers also felt hindered in attaining life plans like getting married and starting a family. Nearly 20 percent of respondents said that they had delayed marriage and another 26 percent said they had put off having children because of student debt.
Unfortunately, most borrowers said that their loan servicer was not helping them get out of their student loan debt confinement. Almost 60 percent of borrowers said that their loan servicers had provided "confusing" or "unhelpful" information about their student loans. More than 25 percent of borrowers had experienced servicers adding unexpected fees to their balances. After sudden, unexpected changes in loan servicers, 57 percent of borrowers experienced unanticipated demands from the servicer. And when borrowers attempted to work with their servicer after running into financial hardship, 42 percent had trouble negotiating changes to their repayment plans.
"As our clients know, we take their financial hardships very seriously," said Molina. "We know the negative impacts of overwhelming student loan debt, and also know how good it can feel to get some financial freedom after feeling fenced in. We remain laser-focused on our clients' needs, so they don't have to feel imprisoned by student loan debt again."
About American Financial Benefits Center
American Financial Benefits Center is a document preparation company that helps clients apply for federal student loan repayment plans that fit their personal financial and student loan situation. Through its strict customer service guidelines, the company strives for the highest levels of honesty and integrity.
Each AFBC telephone representative has received the Certified Student Loan Professional certification through the International Association of Professional Debt Arbitrators (IAPDA).
American Financial Benefits Center Newsroom
Contact
To learn more about American Financial Benefits Center, please contact:
American Financial Benefits Center
1900 Powell Street #600
Emeryville, CA 94608
1-800-488-1490
info@afbcenter.com
Source: American Financial Benefits Center
Share:
---
Categories: Financing and Student Loans, Financial News
Tags: hardships, IDRs, income-driven repayment, loan servicers, pitfalls, student debt, student loan repayment, student loans
---