American Financial Benefits Center: Despite Low Availability, Employees Desire Company-Sponsored Student Loan Debt Assistance
Press Release
-
updated: Oct 24, 2018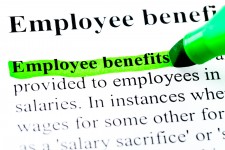 EMERYVILLE, Calif., October 24, 2018 (Newswire.com) - Skip the meditation rooms, gyms, personal coaching or pet-friendly offices. The most prized employee benefits, in a recent poll by benefits provider Unum, have to do with getting time away from the workplace and, surprisingly, since so few employers offer it, employer assistance with student loan repayment. Less surprisingly, getting relief from student loan debt from companies is particularly important for millennials. American Financial Benefits Center (AFBC), a document preparation firm, has helped thousands of clients navigate federal programs, such as income-driven repayment plans (IDRs), and encourages developments such as employer-sponsored student loan repayment programs.
"There is a lot of demand for help with paying down student loan debt," said Sara Molina, manager at AFBC. "So many of our clients came to us in challenging financial situations due to student loan debt. We have assisted them in applying for the right federal program that possibly lowers their monthly payment and then we continue helping them with recertification, allowing them to better get on with their lives."
Though three of the top four benefits desired by employees involved time away from the office — paid family leave, remote work options and sabbatical leave — the fifth, at 35 percent of all respondents, was employer help with student loan debt. For millennials, that number jumps to 55 percent, moving it into the second most desired benefit behind paid family leave. This is a fairly astounding amount of interest since, as of now, only about four percent of employers offer help with student loan debt. 
Companies that have forged ahead with student loan debt programs assert that these programs are not hugely expensive and provide big payoffs. For human resource departments, student loan benefits generate a tremendous amount of interest, helping to attract and retain much-needed talent. For companies, especially those specializing in finance, wellness and health, these benefits fit their branding by lowering financial burdens for those suffering under the weight of their oversized student loans. With the demand, HR directors, noting its popularity, are mostly funding it by prioritizing it over other traditional benefits.
"Based on the relief we see with our clients, it is no wonder that these programs are becoming increasingly desirable for the millions of Americans with student loan debt," said Molina. "We help these borrowers by assisting them to enroll into programs that maximize the benefit available to them, possibly even ending in forgiveness in 20 to 25 years. We also keep them up to date on the status of their program and recertification requirements."
About American Financial Benefits Center
American Financial Benefits Center is a document preparation company that helps clients apply for federal student loan repayment plans that fit their personal financial and student loan situation. Through its strict customer service guidelines, the company strives for the highest levels of honesty and integrity.
Each AFBC telephone representative has received the Certified Student Loan Professional certification through the International Association of Professional Debt Arbitrators (IAPDA).
American Financial Benefits Center Newsroom
Contact
To learn more about American Financial Benefits Center, please contact:
American Financial Benefits Center
1900 Powell Street #600​
Emeryville, CA 94608
1-800-488-1490
​info@afbcenter.com
Source: American Financial Benefits Center
---
Categories: Financing and Student Loans, Financial News
Tags: employee benefits, federal student loans, income-driven repayment, student loan assistance
---