American Financial Benefits Center Applauds More Inclusive College Rankings for Low-Income Students
Press Release
-
updated: Oct 5, 2018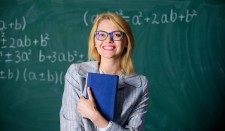 EMERYVILLE, Calif., October 5, 2018 (Newswire.com) - The top four most valuable colleges for low-income students are in a surprising class and region: ivy league schools in New England. Before this year's U.S. News annual report, previous reports omitted the best value category. This means that for many years, students and parents alike had a difficult time identifying schools that fit their financial needs, especially if their tuition was largely based on grant awards. Today, college applicants will discover that Princeton University is number one in this new category, with Harvard, MIT and Yale close behind, respectively. American Financial Benefits Center (AFBC), a document preparation company that assists clients in applying for federal student loan repayment programs, understands the importance of finding a high-value and high-quality college.
"We know how expensive college can be and reports like these can be useful in a family's decision process," noted Sara Molina, manager at AFBC. "But before you sign any loan agreements, be sure you understand what you're signing up for. Our clients have experienced the stress and anxiety caused by burdensome student loan debt. AFBC is helping them possibly lower their monthly payment and get back on track financially by applying for income-driven repayment plans."
When reviewing this report from U.S. News, one must consider that the list was made from only the colleges that "ranked in or near the top half of their categories." In other words, to get ranked on the Best Value Schools list, colleges had to have high-quality academics and low cost. At the top of the list, Princeton costs $15,585 after a student receives grants. Further down on the list, University of Pennsylvania is number 12 and costs $11,000 more even with grants. The chief data strategist at U.S. News explained the "best value" feature of their reports will help underserved college students by placing more of an emphasis on the outcome of their journey as a student. In other words, students and universities will have access to more data in the future, which will help all parties involved make smarter decisions with fund allocation. In turn, institutions can make more informed plans that help with a student's overall success.
If $26,000 is still out of a family's budget, they could look into top public schools. USA Today pointed out that UCLA garnered the number one spot on that list because of the new metric, which also evaluated schools "based on how well they enroll and graduate low-income students." AFBC supports U.S. News' more inclusive methodology that could improve the ways higher education institutions help low-income students succeed. One of the ways AFBC helps its clients with stressful student loans is by directing them to income-driven repayment plans (IDRs). These repayment options are for federal student loan borrowers and give them another way to possibly save money. IDR payments are calculated based on discretionary income and can potentially end in forgiveness after 20 to 25 years in the program.
"We hope that our clients take advantage of any monthly payment reduction they may have received from an IDR. Finding a better repayment plan could improve their financial wealth and allow them to focus on other bills, like rent or groceries," added Molina.
About American Financial Benefits Center
American Financial Benefits Center is a document preparation company that helps clients apply for federal student loan repayment plans that fit their personal financial and student loan situation. Through its strict customer service guidelines, the company strives for the highest levels of honesty and integrity.
Each AFBC telephone representative has received the Certified Student Loan Professional certification through the International Association of Professional Debt Arbitrators (IAPDA).
American Financial Benefits Center Newsroom
Contact
To learn more about American Financial Benefits Center, please contact:
American Financial Benefits Center
1900 Powell Street #600
​Emeryville, CA 94608
1-800-488-1490
​info@afbcenter.com
Source: American Financial Benefits Center
---
Categories: Financing and Student Loans, Financial News
Tags: best value schools, college cost, federal student loans, income-driven repayment
---