American Financial Benefits Center: A Random Act of Kindness is Highly Rewarded
Press Release
-
updated: Aug 21, 2018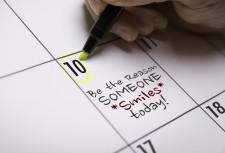 EMERYVILLE, Calif., August 21, 2018 (Newswire.com) - A random act of kindness toward a young man with autism was rewarded with over $115,000 for college tuition for a young Louisiana store clerk named Jordan Taylor. Caught on video, the store clerk's simple act led to one of the top GoFundMe campaigns at the time. Without the funding, it's likely that Mr. Taylor would need to rely on student loans to go to college — like millions of Americans. American Financial Benefits Center (AFBC), a document preparation company that helps its clients apply for federal student loan income-driven repayment plans, is encouraged by the empathy and kindness displayed by Taylor.
"This young man's thoughtfulness is certainly inspiring," said Sara Molina, manager at AFBC. "It is wonderful to see that he may go to college without potentially going into debt. As our clients know, debt can make the college experience troubling and stressful. We are working hard every day to help those who are struggling with their student loan debt."
Mr. Taylor — the store clerk recipient of the GoFundMe — proved himself worthy of his goal of becoming a teacher when he offered kindness to an autistic young man who showed interest in helping restock the aisle. According to the young man's sister, it was a moment the family will never forget. The story has made quite an impression. The video gained traction and donations from all over the world poured in, including from Japan, Germany, Ireland and Italy. At last look, over $115,000 had been raised from 3,475 donations.
Unfortunately, most Americans will not be the subject of a top GoFundMe campaign and may have to take out student loans to complete their education. If repaying those student loans becomes overwhelming, it is important to know there are options available, such as income-driven repayment plans, to relieve some of the suffocating pressure of high monthly payments.
"The desire to stop and give time and attention to someone who is quite often forgotten and overlooked is inspiring," said Molina. "It only further motivates us to give our time and focus our energy on those who have run into challenges with their student loan debt."
About American Financial Benefits Center
American Financial Benefits Center is a document preparation company that helps clients apply for federal student loan repayment plans that fit their personal financial and student loan situation. Through its strict customer service guidelines, the company strives for the highest levels of honesty and integrity.
Each AFBC telephone representative has received the Certified Student Loan Professional certification through the International Association of Professional Debt Arbitrators (IAPDA).
American Financial Benefits Center Newsroom
Contact
To learn more about American Financial Benefits Center, please contact:
American Financial Benefits Center
1900 Powell Street #600
Emeryville, CA 94608
1-800-488-1490
info@afbcenter.com
Source: American Financial Benefits Center
Share:
---
Categories: Financing and Student Loans, Financial News
Tags: compassion, federal student loans, income-driven repayment, kindness
---