Alternative Transportation Financing Option Picking Up Steam
Press Release
•
updated: Sep 29, 2021
Trucking companies choosing transport factoring over bank loans and lines of credit for ease-of-use and benefits, new Viva Capital report shows.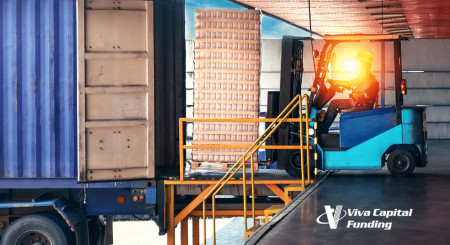 EL PASO, Texas, September 29, 2021 (Newswire.com) - Viva Capital Funding, the leading invoice factoring company, says more transportation companies are recognizing the benefits of transport factoring. Whereas traditional lending channels such as bank loans and lines of credit once seemed ideal, the appeal of debt-free, streamlined funding is attracting more growth-minded businesses than ever before. Additional insights into the shift can be found in "Why Factoring is the Right Option for Transportation Financing," which is now live on VivaCF.net.
Transportation companies often wind up waiting months for payment, the article notes. When paired with the industry's notoriously thin margins, owner-operators up through mid-size fleets routinely struggle to cover expenses like ever-growing payroll, maintenance, licensing fees, and insurance.
"The expenses of running a transportation company really add up," says Viva Capital's President and Partner, Greg DiDonna. "A lot of the smaller businesses struggle to make ends meet when their clients don't pay in a timely manner as it is, which can put growth-related expenses even more out of reach."
DiDonna notes that traditional transportation financing options are drying up too, so whereas a company might have been able to finance equipment or other growth-related expenses in the past, it's not always possible now. Moreover, business owners today have weathered uncertain economic times and are hesitant to take on debt unless it's absolutely necessary.
"With transport factoring, there's no debt accruing," DiDonna explains. "It works like a cash advance, so the business is always moving forward, not getting bogged down making payments on borrowed money. Plus, it can eliminate the need for quickpay options, so truckers have more freedom to choose their loads and who they work with."
Businesses typically have a much easier time qualifying for transport factoring, Viva representatives say, and there are no stringent requirements about how many freight bills a company must factor. They can also tap into benefits like fuel advances and fuel cards through the factoring company, allowing trucking companies to save even more cash. By unlocking money tied up in unpaid invoices and reducing or eliminating unnecessary costs, once-struggling businesses gain a competitive edge and grow.
Transportation companies that are struggling with slow-paying shippers and looking for alternative funding solutions are encouraged to learn more about freight factoring or obtain a complimentary quote at VivaCF.net.
ABOUT VIVA
Founded in 1999, Viva helps B2B businesses of all types accelerate cash flow through specialized funding solutions like factoring, equipment financing, and asset-based lending. Their simple qualification process makes it easy for small and mid-sized companies to get vital funding despite lack of credit or time in business. Additional information is available at VivaCF.net.
PRESS CONTACT
Armando Armendariz
915-615-6664
factoring@vivacf.net
Source: Viva Capital Funding