AFBC: The Cost of Loans is Going Up for Borrowers, but Not in a Way That Helps the Economy
Press Release
-
updated: Oct 26, 2018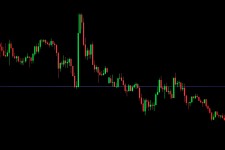 EMERYVILLE, Calif., October 26, 2018 (Newswire.com) - With every new semester comes more news about student loans and how they're affecting the country. New statistics are rolling out that despite the quoted growing economy, times are looking grim for student loan borrowers. American Financial Benefits Center (AFBC), a document preparation service company that has helped many struggling student loan borrowers apply for federal repayment programs, says that this long term financial drain on borrowers has potential to spell economic trouble later on.
"There's a student loan crisis in America that started years ago, and is looking like it will be around to haunt current borrowers for decades to come unless some serious action is put into place," said Sara Molina, manager at AFBC.
According to Bloomberg Global Data, 1 in 10 borrowers on average is at least 90 days behind on making a monthly loan payment. Compared to other debts like auto loans and home mortgages that have less than 5% of delinquency rates, the difference is staggering. What is interesting to note, though, is that it's not those borrowers with higher amounts of student loan debt that are more likely to default, but borrowers with lower amounts. There's a variety of factors that play into that, revolving around a borrower's personal life, but that likely isn't what the majority of people would think.
With the highest interest rates in almost a decade, student loans are costing borrowers more, far beyond just repaying their original principal. Limited extra funds for borrowers means less money to pour back into the economy because it's going mostly towards student loan repayment and affording basic necessities. With 1.4 trillion in student loan debt hanging over borrowers' heads, that's a large amount that borrowers have to repay instead of getting a chance to put back into the economy. AFBC has helped thousands of student loan borrowers apply for federal income-driven repayment programs that have potentially lowered their monthly payments and gotten them on track for student loan forgiveness after 20-25 years of being in the program, which may help borrowers feel more in control of their student loan repayment. "We believe that student loan repayment shouldn't have to be a struggle the way it currently is for so many Americans. That's why we're so dedicated to helping our clients and assisting them through the yearly recertification process," said Molina.
About American Financial Benefits Center
American Financial Benefits Center is a document preparation company that helps clients apply for federal student loan repayment plans that fit their personal financial and student loan situation. Through its strict customer service guidelines, the company strives for the highest levels of honesty and integrity.
Each AFBC telephone representative has received the Certified Student Loan Professional certification through the International Association of Professional Debt Arbitrators (IAPDA).
American Financial Benefits Center Newsroom
Contact
To learn more about American Financial Benefits Center, please contact:
American Financial Benefits Center
1900 Powell Street #600
Emeryville, CA 94608
1-800-488-1490
info@afbcenter.com
Source: American Financial Benefits Center
---
Categories: Financing and Student Loans, Financial News
Tags: defaulted loans, economy, income-driven repayment, student debt, student loan repayment, student loans
---