AFBC: Student Loan Repayment Isn't an Isolated Issue, but It Could Be Isolating Borrowers
Press Release
-
updated: Oct 15, 2018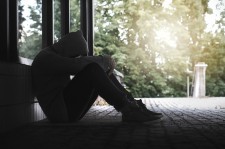 EMERYVILLE, Calif., October 15, 2018 (Newswire.com) - With student loan debt comes a lot more troubles than just repayment. It can hurt socially and as social of creatures as people are, that's going to cause some long-term problems. American Financial Benefits Center (AFBC), a document preparation service company that has helped many student loan borrowers apply for federal repayment programs, says to be careful not to inadvertently begin to isolate just because of burdensome student loans.
"Student loan repayment isn't usually a clear-cut path for borrowers and each borrower has a unique situation that will come with its own set of problems," said Sara Molina, manager at AFBC. Isolation and a lack of socialization have a long list of negative side effects. Mental health issues like depression, dissociation, and poor self-esteem start rearing up or are made worse if already present. Physical health issues like body chills, lowered immune system, inflammation, and a reduced lifespan may also occur if someone isolates themselves too much. Most people know in one form or another that hanging out with others makes them feel better, even if they need some time to personally recharge afterward if they're an introvert.
What do student loans have to do with a lack of socialization? When borrowers are dealing with burdensome repayment, they already have higher risks of anxiety and depression. Those with depression tend to isolate themselves because they don't have much energy, creating a cycle of isolation. When they have to put all their excess funds toward repayment, they don't have the money to spend on things to help cheer them up, even if it's just a drink or two with friends or to seek professional help.
Borrowers with burdensome student loans may be able to seek help in applying for income-driven repayment plans that can potentially lower their monthly payment, reducing stress levels so that they can start taking better care of themselves. AFBC has helped thousands of student loan borrowers apply for federal repayment plans and continues to help its clients through the yearly recertification process. "We believe student loan repayment shouldn't have to be a struggle. That's why we strive to go above and beyond for our clients to help them achieve personal wellness," said Molina.
About American Financial Benefits Center
American Financial Benefits Center is a document preparation company that helps clients apply for federal student loan repayment plans that fit their personal financial and student loan situation. Through its strict customer service guidelines, the company strives for the highest levels of honesty and integrity.
Each AFBC telephone representative has received the Certified Student Loan Professional certification through the International Association of Professional Debt Arbitrators (IAPDA).
American Financial Benefits Center Newsroom
Contact
To learn more about American Financial Benefits Center, please contact:
American Financial Benefits Center
1900 Powell Street #600
Emeryville, CA 94608
1-800-488-1490
info@afbcenter.com
Source: American Financial Benefits Center
---
Categories: Financial News, Financing and Student Loans
Tags: anxiety, hardships, income-driven repayment, isolation, student debt, student loan repayment, student loans
---