AFBC: Lawmaker Introduces Legislation to Ease Burden of Student Loan Debt
Press Release
•
updated: Oct 1, 2018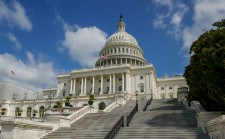 EMERYVILLE, Calif., October 1, 2018 (Newswire.com) - American Financial Benefits Center (AFBC) is closely monitoring the progress of legislation to mitigate student loan debt proposed by Representative Kathleen Rice (D-NY). With 72 percent of college graduates in New York leaving school weighed down by $30,000 or more in debt, Rice believes that student loan debt must be a priority for the federal government. Her proposal calls for expansions for student loan debt interest tax deductions and grace period extensions. AFBC, a document preparation company, encourages legislative debate and action to assist the millions of borrowers who are dealing with more than $1.5 trillion in student loan debt.
"We are hopeful that leaders will provide relief to so many suffering student loan borrowers," said Sara Molina, manager at AFBC. "Until then, we will continue to work to help thousands of borrowers save millions of dollars on their monthly payments by assisting their navigation through the sometimes complex process of applying for and maintaining enrollment in federally available programs, such as income-driven repayment plans."
We are hopeful that leaders will provide relief to so many suffering student loan borrowers.

Sara Molina, Manager at AFBC
The Student and Families Empowerment Act calls for a number of amendments to the current Internal Revenue Service code. The biggest of these affect how much interest each borrower can deduct from their taxes. In the current tax law, borrowers can deduct up to $2,500 of student loan interest payments each tax year; under Rice's proposed tax law, borrowers can deduct up to $750,000 over the course of repayment. Further, whereas now income over $50,000 per individual or $100,000 per couple reduces how much can be deducted for the program, the proposed legislation calls for an end to limitations based on income. Though tax deductions only begin once the law is enacted, all borrowers with qualified loans will be able to deduct up to $750,000 over the life of their loans.
The act also calls for an extension of the grace period for Federal Direct Stafford Loans and Federal Direct Unsubsidized Stafford Loans from six months to 12 months. It is important to note that interest would not accrue during this period. This grace period extension also includes Direct Plus loans and also affects graduate or professional borrowers. Of course, these grace period extensions can only help those who have not yet left school and will take effect when, and if, the legislation is enacted. Until then, borrowers must figure it out on their own or continue receiving assistance from trusted resources such as AFBC.
"We are optimistic about any legislation that eases the burden of student loans on borrowers," said Molina. "While this legislation may not help our clients, we will continue to do so, helping to keep those payments as low as possible by maintaining IDRs and helping to provide some breathing room from student loan debt."
About American Financial Benefits Center
American Financial Benefits Center is a document preparation company that helps clients apply for federal student loan repayment plans that fit their personal financial and student loan situation. Through its strict customer service guidelines, the company strives for the highest levels of honesty and integrity.
Each AFBC telephone representative has received the Certified Student Loan Professional certification through the International Association of Professional Debt Arbitrators (IAPDA).
American Financial Benefits Center Newsroom
Contact
To learn more about American Financial Benefits Center, please contact:
American Financial Benefits Center
1900 Powell Street #600
​Emeryville, CA 94608
1-800-488-1490
​info@afbcenter.com
Source: American Financial Benefits Center
Related Media
Additional Links