AFBC: Is Fighting Student Loans With More Loans Like Fighting Fire With Fire, or Fighting Fire With Gas?
Press Release
-
updated: Oct 9, 2018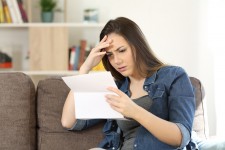 EMERYVILLE, Calif., October 9, 2018 (Newswire.com) - We've all heard the phrase "fighting fire with fire." The phrase comes up usually around tough situations, and in some cases, it makes sense, like when burning away dead underbrush to limit potential wildfires. Fighting fire with fire in the case of handling student loans, though, may not be quite as positively viewed. American Financial Benefits Center (AFBC), a document preparation service company that has worked with many student loan borrowers to help them apply for federal repayment programs says that some borrowers may be taking desperate measures to get their student debt under control.
"Student loan repayment can be a tough field to navigate, especially if a borrower has multiple loans to manage," said Sara Molina, manager at AFBC. Those loans may have all different interest rates and might have different servicers, as well, making it difficult to keep an eye on all of them at once. To combat that, some borrowers might have been taking out additional loans to pay off all of their student loans and only have the one loan to worry about. But those private loans aren't usually as forgiving as federal loans with their high, un-fixed interest rates, and lack forgiveness programs that federal student loans can be enrolled in.
Student loan borrowers struggling with repayment may be able to get help from legitimate document preparation service companies that help them apply for federal income-driven repayment programs. AFBC is a company that has helped thousands of qualified borrowers apply for such federal programs that have potentially lowered their monthly payments based on their income and family size and gotten them on track for student loan forgiveness after 20-25 years of being in the program. These federal programs may help borrowers avoid the need for drastic measures like taking out high-interest personal loans. "We believe that student loan repayment shouldn't have to be a struggle; that's why we help our clients apply for federal programs and help them through the yearly recertification process," said Molina.
About American Financial Benefits Center
American Financial Benefits Center is a document preparation company that helps clients apply for federal student loan repayment plans that fit their personal financial and student loan situation. Through its strict customer service guidelines, the company strives for the highest levels of honesty and integrity.
Each AFBC telephone representative has received the Certified Student Loan Professional certification through the International Association of Professional Debt Arbitrators (IAPDA).
American Financial Benefits Center Newsroom
Contact
To learn more about American Financial Benefits Center, please contact:
American Financial Benefits Center
1900 Powell Street #600
Emeryville, CA 94608
1-800-488-1490
info@afbcenter.com
Source: American Financial Benefits Center
---
Categories: Financial News, Financing and Student Loans
Tags: income-driven repayment, personal loan, servicer, student debt, student loan repayment, student loans
---