Addiction Recovery Network Muskoka - Ontario's Addiction Recovery Resort
Press Release
•
updated: Jul 15, 2017
Why Addiction Recovery Network Says Muskoka Parry Sound North is Best Location for Addiction Recovery in Ontario.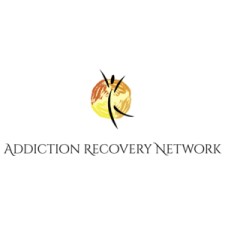 TORONTO, Canada, July 15, 2017 (Newswire.com) - ​​According to ​Addiction Recovery Network's Director, "We are the only addiction recovery resort for the treatment and recovery from drug and alcohol and other addictions in Ontario. We chose North Muskoka/Parry Sound as the location to launch this concept over six years ago due to a variety of reasons. In Muskoka we are able to provide a quality of environment along with the utilization of our mental health psych based program, not the 12 step-based model that almost all the other private treatment facilities in Ontario are using."
Dan, one of the Clinical Directors boasts, "The location, the ambiance, recreational facilities and comfort along with the very best evidence-based programs for those looking to recovery is what sets us apart for from any other; in fact there is nothing like us or what we offer in all of Canada." The Addiction Recovery Network Muskoka location allows guests to spend time outdoors as part of their private addiction recovery at the resort and to make use of the on-site amenities such as private indoor pool, sauna and stunningly huge fitness facility, the many nature trails on the 125 acres, stunning beach, the picturesque view of the lake and of course the unique one on one Addiction Recovery Program. In addition, they are better able to provide Addiction Recovery Resort Muskoka clients with total confidentiality and discretion which is always guaranteed.
We are the very best in addiction treatment in Canada and we care!

Hank M, Director of Marketing
The Addiction Recovery Network Non 12 Step program is head and shoulders above the rest. While government programs as well as most of the private centres in Ontario follow the 12 step model, this model has fast become outdated and low in success when it comes to Addiction Recovery. Addiction Recovery Network's unique mental health psych based program ensures after client's assessments that a one on one program is developed by assigning a primary therapist to each individual to oversee their own specialized program. Each client's program is unique to them and done one on one, not cookie cutter with large group-based programming which is what most of the other centres in Ontario are based on.
Addiction Recovery Network Muskoka's program as well as all their other locations in Canada employ Therapists to deliver the program to those seeking treatment, not addiction counselors who seem fresh out of school with little worthwhile credentials. Dan the Clinical Director for Ontario says, "While all our employees are professional in their own right, a mental health / psych-based program must be delivered by therapists." The therapists used by Addiction Recovery Network are masters level psych-based degreed along with many years of experience and one or more practicums.
To take a closer look and study the difference between Therapists and Addiction Counselors, Addiction Counselors generally go to a college or a specialized course for six months to a year and graduate with a certificate or diploma while Therapists attend a University for 2-3 years to earn a degree (Masters level degrees attend slightly longer).
To avail more information or for any query you can contact Addiction Recovery Network through email at help@addictionrecoverynetwork.ca, or you can call direct at 1-844-364-3737.
Source: Addiction Recovery Network
Related Media
Tags
Related Files
Additional Links