Addiction Recovery Network Is Offering Effective Treatment Solutions for Addictions in Canada Due to Low Success Rates of 12 Step Programs
Press Release
•
updated: Oct 9, 2017
With Canada's Opioid epidemic, every life lost matters and every private addiction treatment centre offering help needs to be accountable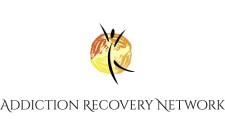 TORONTO, October 9, 2017 (Newswire.com) - ​According to 2014 studies, the success rates for the 12 step program were between 8 to 12 percent. Addiction Recovery Network founder J.D.H. states, "All the government addiction treatment programs in this country are 12 step-based and almost all the private centres in Canada are 12 step based as well." He goes on to explain, "The 12 step program has been proven to be low in success, especially over any extended period". The Addiction Recovery Network is implementing the most effective therapies to help Canadians get rid of their addiction problems. Their professionals holding expertise in their field offer these services, which is why they claim to be the very best, according to J.D.H.
There are 2 types of inpatient treatment programs available in Canada, government-funded programs and private treatment centres. "The government programs are on average 2-4 months minimum waiting time to get in and it's a long drawn out process with assessments and interviews. Once someone does get in, they are usually provided a 3- week AA 12 step-based programming with mostly all group AA-style meetings day in and day out all with no personalization,", says Dan D, ARN's Ontario Clinical Director. He goes on to say "Most of all the Private Centres across Canada are all 12 step based but with addiction counselors and some personalization and aftercare and you can usually get in without a wait".
You and your loved ones deserve the very best in Addiction Treatment!

Hank M, Director of Marketing
The success rates of the Mental Health approach are much higher and with Addiction Recovery Network, according to Clinical Director Dr S Rajakowa, the success rates are better than 75%. "Our success rates are some of the highest in the entire country", exclaims the Doctor. "The reason for the difference is we work very closely every day with our patients, and we place emphasis on every day". The Addiction Recovery Network prides itself on daily One On One therapy for every one of its clients. "No other centre in the country provides daily one on ones every day", says founder J.D.H. who further states, "There is limited time in treatment centres with one or two months and one on one daily focus is essential; this is the core belief we have at Addiction Recovery Network".
The Addiction Recovery Network uses a Mental Health Psych based program delivered only by masters level or Ph.D. therapists. Dr Rajakowa states "Our clinical team at any of our facilities is made up of psychologists, psychotherapists, and addiction therapists, all which are Ph.D.s or are master's-level therapists, and also with numerous years of specialized experience in addiction and mental health disorders". This along with their unique medical detox clinics at each centre are what set Addiction Recovery Network apart from every other private centre in the country, according to the Doctor.
To take a closer look and study the difference between Therapists and Addiction Counselors, Addiction Counselors generally go to a college or a specialized course for six months to a year and graduate with a certificate or diploma while Therapists attend a University for 2-3 years to earn a degree (Masters level degrees attend slightly longer).
The Addiction Recovery Network is the premier choice in Canada with any of their recovery resorts. Why Recovery Resorts? The founder J.D.H. suggests, "Our resort-like settings provides a person the air or dignity and respect to recover in comfort and amazing surroundings". ARN's Rocky Mountain Resort retreat is outside Rocky Mountain House Alberta, located on 150 acres of serenity and nature's breathtaking scenery, while their Parry Sound/Magnatewan resort retreat called Spirit of the North is outside Magnatewan, North Parry Sound in cottage country Ontario — which is located on 125 beautiful lakefront acres — a resort setting with all the amenities like pool, sauna, games room, very best fitness facility, tennis courts, trails galore for hiking as well as culinary designed meals.
To avail more information or for any query, you can contact Addiction Recovery Network through email at help@addictionrecoverynetwork.ca, or you can call direct at 1-844-364-3737.
Source: Addiction Recovery Network
Related Media
Tags
Related Files
Additional Links