Acupuncture Now More User Friendly Than Ever! Here Are Six Common Questions Answered!
Press Release
•
Jul 24, 2016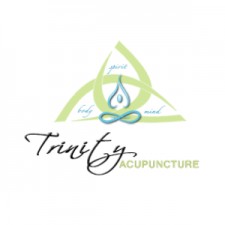 Pleasanton, California, July 24, 2016 (Newswire.com) - Acupuncture is an incredibly effective ancient health practice that has been around for thousands of years, offering a natural and holistic approach to eliminating pain and disease, and optimizing health. Based on the wisdom of Traditional Chinese medicine, acupuncture doesn't just treat symptoms, but goes to the very root of the problem to promote complete healing.
Many people have a lot of questions about acupuncture, and a lot of confusion over the process and benefits of this healing modality. Here we take a close look at some of the top 6 questions about acupuncture, and how it can benefit you.
Of course this is just a start, and you may have more questions about acupuncture. The best way to answer your questions is to speak to a professional acupuncturist or to try acupuncture for yourself. You may just find the ideal approach to managing your holistic health, as acupuncture integrates body, spirit and mind for the ultimate healing.

Kristine Buckley, Licensed Acupuncturist, Trinity Acupuncture
1. Will Acupuncture Help My Health Condition?
The World Health Organization lists a huge range of conditions that acupuncture is recommended for, including musculoskeletal pains and disorders, digestive issues, allergies, depression, painful periods, side effects of chemo/radiation, morning sickness and headache.
Speaking with a licensed acupuncturist about your health conditions and your treatment goals can help determine the best acupuncture treatment for you, and how it can help your condition.
2. Does It Hurt?
Many people are put off by the idea that acupuncture involves small needles! In reality, the actual discomfort associated with acupuncture is short lived and minor, and the benefits such as pain and symptom relief along with relaxation are much more powerful. The needles used in acupuncture are much finer and smaller than those used for injections. Many patients are more likely to feel the flow of energy, which can include sensations of tingling, warmth, heaviness, but very little pain.
And for all you needle-phobes, you can still experience of the benefits of acupuncture without using needles with a machine called an Acutron which delivers very low frequency energy directly into the acupuncture point via a handheld probe. There is very little to no sensation with this modality, and yet it is highly effective!
3. Can Anyone Get Acupuncture?
Acupuncture treatment is safe and beneficial for everyone, including children, teens and pregnant women. Many people love the natural and holistic healing benefits of acupuncture.
4. Does Acupuncture Really Work?
Acupuncturists love treating sceptics because we know the science & medicine really works! And it doesn't hurt whether you believe in it or not! In fact, most acupuncturists would say that the majority of their new clients have never had acupuncture before and come in with doubts. However, once they experience their own energy and healing, people make acupuncture a part of their lives.
Acupuncture has thousands of years of experiential and observation data. However, modern scientific (randomized double-blind) studies are now also proving the incredible benefits of acupuncture. The best way to find out if it works for you is to try acupuncture for yourself with a friendly and skilled acupuncturist.
5. Is It Safe And Are The Needles Sterile?
The needles used in acupuncture are all sterile and single-use, as mandated by California law. While any medical treatment involves some risk, the number of complications from acupuncture each year is extremely low compared to other kinds of medical treatments.
6. What Training Or Licensing Do Acupuncturists Have?
Licensed acupuncturists are accredited by the California Acupuncture Board in the State of California, and are required to undertake 3,000 hours of learning, training and experience to obtain this license. This is the 'gold standard' for acupuncture credentials, and the acupuncturists of California are the best in the nation, with the State leading the way in licensing and regulating acupuncture. As with all licensed professionals, practitioners of Chinese Medicine are required to undergo a minimum of 50 units of training every 2 years in order to maintain their license.
Source: Trinity Acupuncture