4 Best Streaming Services to Watch English Premier League Online, Researched by VPNRanks
Press Release
•
Sep 23, 2016
One of the greatest football leagues in the world has commenced in some style, and the best way to watch English Premier League online is through NOW TV, NBC, Optus, and Kodi. These 4 streaming services will allow you to enjoy the high-paced football action from the world of EPL. For football fans who can't access these streaming services due to geo-restrictions, a VPN will help in overcoming region blocks from anywhere in the world.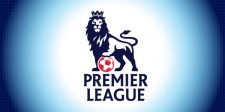 Singapore, Singapore, September 23, 2016 (Newswire.com) - English Premier League has given us many historic moments over the years. With Arsenal's invincible run to Leicester City's fairytale story last season, you can expect just about anything from Barclays Premier League. The 2016/17 season is already under way and with 20 teams steaming towards Premiership glory, gear up for some scintillating football action.
The Premier League commands millions of viewers around the world and every football fan will be looking for ways to watch EPL online. Now, there are numerous channels that broadcast live matches in different parts of the world. However, the best streaming channels that you can use are NOW TV, NBC, Optus, and Kodi.
VPNRanks.com is an online review & blogging website that keeps a close eye on developments that impact internet security and online privacy. The latest research by VPNRanks is just a part of the recent series of studies aimed to generate a transferable and practical understanding of user preferences.
NOW TV will televise each and every match from English Premier League live online. It offers a 'Sky Sports Pass' through which you can access seven different Sky Sports channels and stream EPL online. However, NOW TV will only work within the United Kingdom and viewers residing outside the UK will have to resort to a VPN service. This is where a top-tier VPN provider such as ExpressVPN can be helpful. Its broad server spread and IP cloaking ability will help you to bypass geo-restrictions with ease.
In addition to NOW TV, EPL fans can also use NBC, Optus, and Kodi as alternative streaming services. NBC Sports is a U.S based broadcaster that offers live streaming of EPL match on any multiple devices. Likewise, Optus offers Premier League fans in Australia to catch all the action from EPL. On the other hand, you can watch EPL on Kodi by adding different add-ons.
Unfortunately, each of these streaming services is also geo-blocked. NBC is only accessible within the United States, while Optus is only available in Australia. Similarly, various streaming channels on Kodi are region locked, and viewers won't be able to watch Premier Leagues matches online unless they are situated in the specified location.
Therefore, the use of VPN becomes essential for all EPL fans. It will allow anyone to change their virtual location and unblock NOW TV, NBC, Optus, and Kodi from any corner on earth.
Source: VPNRanks
Additional Links