3 Best Streaming Services to Watch Rio Summer Olympics Online From Anywhere by VPNRanks
Press Release
•
Aug 5, 2016
With only a few hours to go, the quickest route to watch Rio Olympics 2016 online is through NBC, BBC, and CBC. These 3 channels will allow all Olympic fans to enjoy the riveting competition and not miss a single moment from Rio Summer Olympics. For fans who cannot access these streaming channels online due to geo-restrictions, a simple VPN solution will help in bypassing these blocks from anywhere in the world.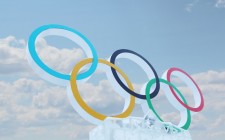 Singapore, Singapore, August 5, 2016 (Newswire.com) - Singapore, August 4, 2016 (Newswire) -The Rio Summer Olympics 2016, the biggest summer sporting event is just around the corner commencing from August 5 and is set to conclude on August 21. The 2016 Rio Olympics will feature athletes from 206 different countries and will showcase more than 305 events during its 18-day curriculum. With talented athletes ready to enthrall fans with their sublime skills and phenomenal talent, it's an event that simply cannot be missed.
As millions of fans head towards Rio de Janeiro, other enthusiasts are looking for ways to watch the Rio Olympics online. The best way to stream the epic sporting event is through NBC Olympics. You can access official Olympics streaming on NBC to enjoy live coverage of events from Rio de Janeiro.
VPNRanks.com is an online review & blogging website that keeps a close eye on developments that impact internet security and online privacy. The latest research by VPNRanks is part of the recent series of studies aimed to generate a transferable and practical understanding of user preferences.
NBC will offer over 4,500 hours of live streaming and will showcase the events in 4K resolution and Virtual Reality. Since the broadcaster is based in the United States, fans residing outside the USA will have to resort to a VPN service to unblock the streaming service in their regions. Industry leader PureVPN allows subscribers' to spoof their IP address, change their locations virtually through its expansive server spread in the US, and unblock NBC.
If NBC does not meet any viewer's requirements, BBC and CBC provide alternate avenues to stream the Rio Olympics live. But there's a catch!
Like NBC, both these streaming services are also geo-blocked. BBC iPlayer is only accessible in the United Kingdom and those trying to reach the service outside the region will be welcomed by geo-restrictions. Likewise, CBC is only available in Canada and cannot be accessed in any other region.
This is where a VPN comes into play. With its global server presence and IP cloaking ability, Olympics fans can bypass geographic restrictions and watch Rio Olympics on NBC, BBC or CBC from anywhere in the world.
Source: VPNRanks
Additional Links