2ndQuadrant Postgres-BDR Selected by Leading Chilean Telecommunications Company
Telefónica del Sur chooses superior multi-master replication tool for their distributed PostgreSQL database
Press Release
-
updated: May 31, 2018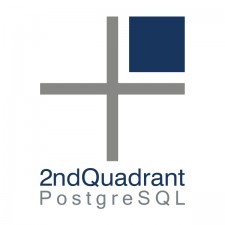 OXFORD, England, May 31, 2018 (Newswire.com) - 2ndQuadrant today released a success story highlighting the usage of Postgres-BDR by Telefónica del Sur, a leading telecommunications company in Chile. Postgres-BDR is a ground-breaking multi-master replication tool for PostgreSQL databases. In the complex environment of replication, BDR achieves efficiency and accuracy, ensuring very high availability of all nodes in a geographically distributed cluster.
Telefónica del Sur is a telecommunications branch of the Grupo GTD in Chile. It stands out as a technological pioneer, offering customized solutions for telecommunications networks.
Telefónica del Sur researched and tested several PostgreSQL replication tools available in the market in an attempt to find a solution that could satisfy their requirements. They were looking for a solution that would ensure increased availability and efficient management of data with uninterrupted services. They began evaluating Postgres-BDR and performed several failure tests. BDR exceeded expectations in all the assessments and was in production by the end of the year.
"We were looking for a solution with a high failure tolerance for our distributed infrastructure, and we found BDR to be the perfect solution because of its robustness," said Félix Jara, Development Engineer at Telefónica del Sur.
A highly available application architecture combined with multi-master replication ensured round-the-clock system availability for Telefónica del Sur. Telefónica del Sur currently runs several BDR clusters in Chile, stretching from Santiago to Coyhaique. Their largest BDR cluster consists of 28 master nodes and is used for efficient management of their phone number portability database.
It is of paramount importance to them to offer high-quality and uninterrupted services, and that was made possible through the implementation of Postgres-BDR.
Media Contact
Britt Cole
Marketing@2ndQuadrant.com
Source: 2ndQuadrant
---
Categories: Information Technology, High Technology
Tags: Developer, Geographically Distributed, High Availability, Multi-master Replication, Open Source, Postgres, PostgreSQL, Replication, Upgrades
---